Becoming a Staff Accountant
Employment as a staff accounting is often an entry level position for many people who have recently graduated with an undergraduate business degree. According to accounting career information resource, the Bureau of Labor Statistics, job growth for careers in the accounting field continue to be in demand, a trend that is not expected to change in the coming decade.
Staff Accountant Job Duties
A staff accountant can work in government agencies or private sector businesses and financial services firms. As a staff accountant, you will be monitoring financial data and tracking financial activities for an organization. Many staff accountants are responsible for preparing financial reports for managers and supervisors which are used in making financial decisions.
<!- mfunc feat_school ->
Featured Programs:
Sponsored School(s)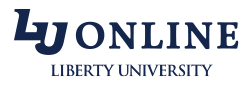 <!- /mfunc feat_school ->
Staff Accountant Educational Requirements
Almost all staff accountant positions require an undergraduate degree in accounting or business finance. At the entry level, students may be offered the opportunity to participate in internship programs between their junior and senior year of college. If they are successful during an internship, they may be offered permanent employment before or immediately after graduation.
Opportunities for advancement are more readily available to individuals who have earned a graduate degree in accounting or finance. An MBA provides specific training beyond an undergraduate degree that many employers find attractive in potential job candidates. Unlike an undergraduate degree, which provides an education in accounting theory, a graduate degree provides actual experience applying accounting and managerial concepts through course work projects.
Staff Accountant Certification
Although not required in all accountant positions, earning certification as a passing a four-part examination and additional university course work in accounting. Many colleges offer a combination undergraduate/graduate degree which fulfills the educational requirements for the CPA examination. Certain accounting and finance positions are regulated by the Securities and Exchange Commission (SEC) and require CPA certification.
With two years of accounting experience, you can sit for certification as a Certified Management Accountant (CMA). This certification requires passing a four-part examination, similar to that required for CPA certification. Both the CPA and CMA require continuing education and maintaining professional and ethical standards regulated by certification agencies.
Staff Accountant Advancement
Although an undergraduate degree provides entry level employment opportunities for staff accountants, earning an advanced degree and certification opens doors for potential advancement opportunities. Advancement for staff accountants includes moving from junior accountant to senior accountant positions. Entry level accountants who do well can expect to advance in responsibility within one to two years. With excellent performance, it is possible to rise to management and supervisory accounting positions within five years or less. Many top level executives have a background in finance and began their career as accountants.
Staff Accountant Salary
According to the Bureau of Labor Statistics, accountant earned a median salary of $73,560 as of May 2020. With advanced training, certification, and education, an accountant's salary can increase substantially. Individuals with an MBA in accounting can expect to earn about $97,530, which represents the 75th percentile, while those also with significant experience and an industry designation like the CPA can earn about $128,680, which represents the 90th percentile.
Accountants will continue to be in demand as long as businesses and government continue to exist. Accountants monitor and maintain healthy financial functioning of the organizations they work for, performing routine financial transactions and creating reports for managers. If you are contemplating earning a degree in accounting, the potential exists for a long lasting and lucrative career in a wide variety of industries. If you excel with financial management and obtain certification, you can move into management positions, increasing your earning capacity substantially. Having a firm grasp of accounting principals is also a great foundation for many entrepreneurs who go on to start their own successful business.
May 2020 Bureau of Labor Statistics salary and job market trends for accountants and auditors represent national data, not school-specific information. Conditions in your area may vary. Data Accessed May 2021.