What is Accounting
Accounting professionals are extremely important in almost all functions of business and government. Accountants and bookkeepers prepare and maintain financial records. They make sure that financial records are accurate and prepared correctly. Additionally, they also make sure that tax reports are prepared correctly and paid when they are due. Accounting is the backbone of businesses as this is the only way of knowing what the budget is for the year, the profit, the cost, etc.
The American Institute of Certified Public Accountants (AICPA) defines accountancy as "the art of recording, classifying, and summarizing in a significant manner and in terms of money, transactions and events which are, in part at least, of financial character, and interpreting the results thereof." The accounting departments in businesses are responsible for all of the money coming in and all of the money going out. This includes salaries, cost of running the building, advertisements, clients budgets, and anything else that has anything to do with money. It all goes through the accounting department. They keep everything organized in a way that helps the managers and above determine where budget cuts can be made or how much in bonuses can be given.
<!- mfunc feat_school ->
Featured Programs:
Sponsored School(s)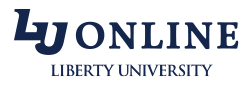 <!- /mfunc feat_school ->
Accountant positions encompass a wide range of job functions. They may organize and maintain financial records. They may compute financial obligations, such as taxes and payroll. Frequently, accountants review financial operations and make recommendations to management regarding methods to reduce operational costs, increase revenue and increase profits.
An accounting degree can be the cornerstone of a lucrative career. According to the Bureau of Labor Statistics (BLS), accountants and auditors earned a median salary of $73,560 as of May 2020. Accountant who earn a graduate degree and the esteemed CPA designation can make substantially higher incomes, often in excess of $100,000. In fact, the top earners in this profession (90th percentile), who largely represent accountants who have earned a master's degree and an industry credential like the CPA, earned about $128,680 as of May 2020.
May 2020 Bureau of Labor Statistics salary and job market trends for accountants and auditors represent national data, not school-specific information. Conditions in your area may vary. Data Accessed May 2021.
Accounting FAQ's
Get all your accounting questions answered with our Frequently Asked Questions section.
Accounting Terms
Having trouble understanding all the accounting terms you are hearing. Review our list of accounting terms and be prepared for class, work, or an upcoming interview.