PhD Degree Programs in Accounting
At a Glance
Total Doctorate Programs:
536
Online Doctorate Programs:
507
Average Tuition:
$18,833
Average Scholarship Package:
$9,108
Average Grant Amount:
$11,036
Average Housing Cost:
$5,630
Average Student-to-Faculty Ratio:
18:1
A doctorate PhD in Accounting will earn you the title of "doctor." A PhD program can be significantly more demanding than a Master's degree, which is why most accountants finish their Master's degree before committing to a PhD program. Some schools lump a Master's degree and PhD into one continuous program, which may save time in the long run.
There are 536 doctoral programs for accounting in the United States. The average tuition cost is $18,833. However, the mean scholarship package is $9,108 and the average grant amount is $11,036. Due to the independent nature of most PhD programs, many programs allow students to take PhD classes online.
<!- mfunc feat_school ->
Featured Programs:
Sponsored School(s)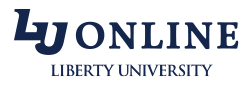 <!- /mfunc feat_school ->
Unlike other accounting programs, getting a PhD means significant sacrifice and delay while earning your degree. A PhD accounting program takes, on average, 4-7 years to complete. You will have to complete 2-3 years of coursework. Each seminar in your coursework explores a different area of accounting and challenges you to think about it more deeply and examine it from all angles.
After completing coursework, students must produce independent projects and a thesis. While the coursework can be easily mapped out on a timeline, the dissertation is what draws out most students' pursuit of a PhD. Finishing a dissertation in 2-3 years is possible with hard work and dedication.
The sacrifice of a PhD in Accounting comes in with your reduced work abilities. Due to the intense nature of a PhD program in Accounting, most students are unable to work more than part-time; many do not work at all. Many just take on research assistantships or teaching assistantships for undergraduate classes, which pay considerably less than a standard accounting job.
However, assuming that a student is willing to sacrifice for 4-7 years, their long-term income growth will far exceed what they could make without a PhD in Accounting. While no ongoing licensure is required for a PhD in Accounting, you may be required to produce original research to maintain your position at a university after graduating.
Tuition for a PhD in Accounting is fairly steep, averaging over $18,000 per year. Add the lost income for the years that you spend working on your PhD and the costs can seem very daunting. However, many universities will pay the tuition for a promising student. If you have a riveting or new idea for your thesis, you may be able to present it as a way to earn a grant or scholarship.
There are scholarships available on a national and local level as well. The AICPA offers scholarships for PhD students to try to increase the number of incoming accounting professors. The KPMG Foundation provides scholarships for minority students in a PhD program. Other scholarships and grants may be available through your school. Since the majority of PhD accounting students are Caucasian males, there are many scholarships available for women and minorities.
Those who would have otherwise ended their educational journey at a Master's in Accounting may have continued because of the job security that a PhD in Accounting brings. Since 2005, accounting programs around the country have been facing a shortage of accounting professors. Professors are retiring faster than new PhD candidates are graduating to take their place. The majority of people who earn a PhD in Accounting will go on to become a professor. The rest will typically go on to perform research at an institute or university.
Because of the accounting professor shortage, schools are willing to pay a lot for accounting professors. As of May 2020, the Bureau of Labor Statistics (BLS) reported that accounting professors (categorized by the BLS as postsecondary business teachers) earned a median salary of $88,010 and a top (90th percentile) salary of $202,080.
May 2020 Bureau of Labor Statistics salary and job market trends for postsecondary business teachers represent national data, not school-specific information. Conditions in your area may vary. Data Accessed May 2021.