Accounting Bachelor's Degree Programs
At a Glance
Total Bachelor Programs:
1,453
Online Bachelor Programs:
1,283
Average Tuition:
$17,637
Average Scholarship Package:
$7,584
Average Grant Amount:
$9,879
Average Housing Cost:
$5,161
Average Student-to-Faculty Ratio:
18:1
A Bachelor's degree in Accounting prepares students to take the Certified Public Accountant exam, which gives them a wide variety of jobs and responsibilities they can take on. There other exams a graduate can take in order to work in a specialty area of accounting. In the United States, there are 1,459 total accounting Bachelor's degree programs. Some of the best schools for a Bachelor's degree in Accounting include Grand Canyon University, Post University, and Capella University. This degree is more specialized than a Bachelor's of Business Administration with a focus in Accounting, making the Bachelor's in Accounting the primary degree for accountants to enter the workforce.
For a new student, the course load of a Bachelor's Degree in Accounting might seem overwhelming. Almost every state in the United States requires a student to take 150 credit hours to earn a Bachelor's Degree in Accounting. Most Bachelor's degrees only require 120 credit hours, making the accounting degree a full year longer. If a student goes full-time and takes an average of 15 credits per semester, they can finish the program in five years. By taking courses during the summer or taking more credits per semester, a student can graduate quicker.
<!- mfunc feat_school ->
Featured Programs:
Sponsored School(s)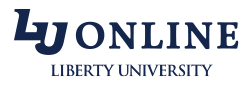 <!- /mfunc feat_school ->
Classes included in a Bachelor's of Accounting degree cover management accounting, auditing, and financial accounting. Students also learn about business ethics and business law with courses like management theory and business mathematics.
After graduating, students may take the national CPA (Certified Public Accountant) exam. In most states, students are requires to have work experience in order to take the CPA exam. Once you are a CPA, you can also become a Certified Information Technology Professional, Personal Financial Specialist, or a specialist that's Accredited in Business Valuation.
You can also take the Certified Management Accountant exam to become a CMA, or the Certified Internal Auditor exam to become a CIA. Re-licensing exams and requirements vary from state to state.
Since the average length of a Bachelor's degree in Accounting is five years, tuition costs are slightly higher than those of other Bachelor's degrees. Average tuition throughout the United States is $17,637 per year. However, since accounting is such an in-demand field, there are also many grants and scholarships available for students. The average scholarship package at a college is $7,552, and the average grant amount is $9,864. Between the two of those, most students can get substantial financial aid.
The American Institute of CPAs gives $2,500 scholarships every year to undergraduate students that are planning to become licensed CPAs. The National Society of Accountants also awards scholarships every year, ranging from $500 to $2,000. Latino/Hispanic students can be awarded $2,000 to $10,000 by the Association of Latino Professionals in Finance and Accounting.
Some companies that offer scholarships to accounting students include the Citigroup Fellows Program, the Financial Services Institution, the Maine State Chamber of Commerce, Wells Fargo, and Women in Transition.
As a professional degree, the Bachelor's Degree in Accounting leads to an accountant career path. Students may become a sole proprietor; this involves working by yourself and having several accounting clients that you work with on an ongoing basis. Others may group with other CPAs and open an accounting firm, which balances the workload a little bit more.
CPAs and auditors may also work for large businesses that need a full-time accountant to manage their finances and budgeting. No matter where you work, the median salary for an accountant was $73,560 as of May 2020. The average hourly wage is $35.37 per hour. Due to recent financial crises in the United States, the need for financial documentation, and therefore CPAs, will continue in the coming years. Jobs in this field are projected to grow by about 4% between 2019 and 2029.
May 2020 Bureau of Labor Statistics salary and job market trends for accountants and auditors represent national data, not school-specific information. Conditions in your area may vary. Data Accessed May 2021.