Becoming a Government Accountant
A career in government accounting can be both lucrative and personally rewarding. As you gather accounting career information, you may want to pay special attention to this type of career. There are numerous career possibilities in government accounting, although you can expect stronger competition for open positions. That is why it is essential to carefully plan your educational and career path now.
Educational Requirements to Become an Accountant for the Government
Most accounting positions at the government level require you to have at least a bachelor degree and sometimes even a master's degree. In addition to possessing a college degree in accounting, there are also several personal attributes that will make you successful in this role. These include:
Strong mathematical and analytical skills.
Ability to work with the public and remain calm under pressure.
The highest level of professional integrity.
Strong communication skills and detail orientation.
<!- mfunc feat_school ->
Featured Programs:
Sponsored School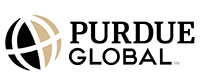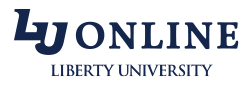 <!- /mfunc feat_school ->
These skills are just as important to your success as anything you learn during your degree program. This is valuable accounting career information for you to remember.
The courses you complete while attending college depend in large part on your specific accounting interest. You typically have the option of selecting a path for financial, management or income tax accounting. In addition to selecting a core focus, you can specialize in government accounting or another area. Some of the classes that are required for all types of accounting majors include financial regulations and control systems, research methods, ethics and macroeconomics. You may also be required to pursue certification after graduation depending on your specific career interest.
Accounting Career Options at the Government Level
The Department of the Treasury has 13 separate divisions that require the services of a trained accountant. Two of the most prevalent positions include Assistant Examiners and Treasury Enforcement Agents.
Assistant Examiners are assigned to various thrift institutions to evaluate the organization's general practices, management and financial soundness. To do this, Assistant Examiners review internal records, prepare reports and make specific recommendations for improvements. All of this information gets reported back to the federal government. The Bureau of Labor Statistics (BLS) reported a 2012 average annual accounting salary of just over $60,000 for tax examiners.
Treasury Enforcement Agents work with four different branches of the federal government. These include the United States Customs Service, the United States Bureau of Alcohol, Tobacco and Firearms, the United States Secret Service and the Internal Revenue Service (IRS). In this role, you would be responsible for investigation and surveillance along with typical accounting duties. Treasury Enforcement Agents fall into the same general job classification as Assistant Examiners and therefore have the same accounting salary range and job outlook.
Internal auditors with the IRS help to ensure that the organization complies with all federal laws and is also responsible for safeguarding its assets. People who work as revenue agents investigate individual and corporate tax returns to be certain they have been completed accurately. If there are errors or the deliberate withholding of information, it is the job of revenue agents to contact the taxpayer or business until the return is correct. Accountants at this level earn approximately $62,000 a year. The job outlook for internal auditors and revenue agents is 16 percent annually according to the BLS.
These careers represent just some of the opportunities that are available to accountants at the federal government level. Other possibilities include working for the Federal Bureau of Investigations (FBI), the government's General Accounting Office (GAO) or any branch of the Armed Forces.