Finance Programs and Schools
While an accounting degree is meant to cover a diverse range of business functions in nearly any industry, a degree in finance is narrower in focus. Financial accounting serves the decision makers outside of the organization, such as banks, government agencies, stockholders and suppliers.
Those interested in a career in the finance industry can pursue educational programs geared towards a number of niche specialties including financial management, financial planning, financial banking support services, international finance and public finance. Although these programs differ slightly, students should expect to take a wide range of course in business ethics, business fundamentals, business theory, economics and accounting.
View Finance Programs by State
Some specialized finance programs will require more specific core courses, including:
Financial Banking Support Services:
International Trade and Commerce
Commercial Banking Management
Understanding Private Equity
Valuation and Securities
International Finance:
International Business Management
International Bankruptcy Laws
Risk Management
Corporate Finance
<!- mfunc feat_school ->
Featured Programs:
Sponsored School(s)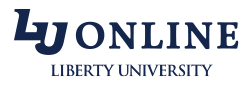 <!- /mfunc feat_school ->
Entry-level careers, such as bank teller or customer service representative, typically don't require education beyond high school. However, most positions at higher levels require a Bachelor of Science in Finance or a Master of Business Administration (MBA.) In addition, a few finance fields, such as international finance, require an MBA as the minimum standard of education.
Online Opportunities:
The majority of colleges in the United States now offer students the ability to complete some or all of their coursework online. If you are unable to attend classes full-time on campus, a flexible online schedule is a good option for you. Benefits of online education include the ability to repeat lectures, pause in places where you need further clarification and moving at a faster pace without having to wait for the instructor to answer the questions of other students.
Licensing Requirements:
Although no specific credentials are required beyond having a college degree, you can improve your employment opportunities by seeking voluntary certification. One popular license acquired by finance majors after graduation is the CFA certification. To qualify for the exam the student needs a bachelor's degree and three years of experience in the finance industry. The certification process consists of three rigorous exams over the course of three years (usually while working in the finance field.)
Students can also pursue certifications specifically targeted at advancing their careers in targeted finance industries:
Personal Financial Advisers- To become certified as a financial planner, one must pass the CFP exam after completion of a number of additional academic credits, passing a comprehensive set of exams and following a strict code of ethics.
Financial Banking Support Personnel- The Certified Personal Banker credential is the most prestigious in the banking industry. It is offered by the Bank Training Center to people with six months of work experience in the banking industry. Candidates must present a professional reference, adhered to a code of ethics and pay a $75 exam fee.
Financial Planners – The Certified Financial Planner Board of Standards offers the Certified Financial Planner Credential. To be eligible to take the exam, you must have three years of full-time work experience and also meet ethical requirements outlined in the organization's Standard of Professional Conduct.
International Finance- The Chartered Financial Analyst (CFA) Institute offers a CFA designation to professionals with at least a bachelor degree and three years of professional work experience. You must pass three progressively difficult exams. Another option is to earn a Certified Treasury Professional certification through the .
International Finance- Depending on your state of residence and your specific job, you may be required to pursue certification beyond your bachelor or graduate degree. The Financial Industry Regulatory Authority (FINRA) is responsible for determining all securities licensing requirements. The Registered Representative (RR) certification is popular in this industry. It is available to financial brokers who work for a company licensed by the Securities and Exchange Commission (SEC) and who advise clients on mutual funds, stocks and bonds.
Career Outlook:
The industry is a rapidly growing, with 5,985,770 people employed in the finance and insurance sector in the United States as of May 2020, according to the Bureau of Labor Statistics (BLS). This means there are a number of career choices, depending on the financial sector one wants to focus on. These opportunities include financial clerks, financial managers, loan managers, investment analysts and loan officers.
Finance professionals can expect to see a wide salary range of $35,000 to over $100,000 depending on the niche industry, career experience, and location, although the mean average was $77,930 as of May 2020, according to the BLS. The most lucrative finance careers include:
National and International Financial Managers- The BLS reports that international and national financial managers earned a median salary of $134,180 as of May 2020. The top earners in this profession (90th percentile) earned salaries that exceeded $208,000 during this time.
Securities, Commodities, and Financial Services Sales Agents- The median salary for securities, commodities, and financial services sales agents was $64,770 as of May 2020. The highest paid agents during this time ($128,880) worked in the securities, commodity contracts, and other financial investments and related activities industry.
Personal Financial Advisors- The median annual salary for personal financial advisors was $89,330 as of May 2020. The majority of these professionals (58%) work in the securities, commodity contracts, and other financial investments and related activities industry.
May 2020 Bureau of Labor Statistics salary and job market trends for financial managers, securities, commodities, and financial services sales agents, personal financial advisors represent national data, not school-specific information. Conditions in your area may vary. Data Accessed May 2021.