Becoming an Accounting Controller
What is a Controller?
Each business has an accounting department, and within it are various functions they handle. However there is one person, who is the overseer of the entire department and that person, is the comptroller. The controller, or comptroller, (these are used interchangeably) is the chief accountant. He or she is responsible for all of the company's monetary inflow and outflow. Comptrollers are also used by the government, with massive accounting departments. If the business is small, then the comptroller handles many of the different areas. If the company is large, then the comptroller's main function is to oversee the entire department. They make sure that all of the bookkeeping is in order. A part of their job description is to work very closely with the chief financial officer.
<!- mfunc feat_school ->
Featured Programs:
Sponsored School(s)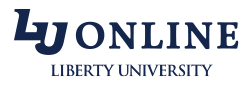 <!- /mfunc feat_school ->
The most important function of the comptroller is to perform audits. They must keep track of all financial transactions that take place within the business. Some of the other areas they handle include budget analysis, taxes, and financial statements. They handle any spending that takes place and are responsible for suggesting what the company can spend. Purchasing, payroll, and all aspects of accounting are the responsibility of the comptroller. They help in planning future acquisitions, and they give their advice on future plans a business may have in that area. They also have the responsibility of preparing the financial statements of the company. Some of the other things they do are to analyze the income and spending habits of the company, they help with financial planning and in general they help maintain the healthy well being of the company's financial status.
Careers in this field are a financial Comptroller. Under this heading is a bank examiner, and there are several careers under this heading. Asset management specialist works in this area, and they must be familiar with private banking, securities, lending, and security holder services. They must also, have knowledge of the laws and regulations governing these areas. Banking information technology specialist is another aspect of bank examiners. They must stay on top of trends involving bank operations and information systems management.
Another highly specialized area includes senior policy accountant. Their responsibility is to develop and interpret the accounting principles of national banks. They teach in schools and prepare presentations for industry conferences. They also, interact with other accountants and regulators around the world. In order to become an accountant, there are certain requirements that are necessary. Interested individuals must have at least a bachelor's degree. If they are trying to become a CPA, they must take the four part CPA exam. This exam has a degree of difficulty, and many of those, who take it, do not pass all four parts when they take the test. It is not required that the candidate passes all four parts at the initial test, but they must pass all four parts within eighteen months of taking the test. Those, who do pass can have great careers in accounting.
Aside from the bachelor's degree a prospective candidate must have certain amount of accounting and business courses. Colleges and universities usually offer both the bachelor's degree and the 150 degree program required for the CPA exam. Some important accounting career information to remember are that this is a very intense field in which to work. The courses are intense. The successful candidate has to be able to handle involved financial concepts. It is a good idea to start early. A good time to prepare is in high school. Take courses geared toward college prep. Also, take any advanced AP classes that are available. This will provide the individual with an advantage before they get to college.
The field of accounting and auditing is one of those areas the experts expect to grow faster than many other occupations. There is a lot of accounting career information for those who are thinking about going into the field. Careers in accounting, especially those in the area of a comptroller are continuing to expand. There are many opportunities to grow as an individual in this field, and there are many certificates that can enable the right candidate to move up.
As, the laws continue to change and businesses continue to grow, the need for controllers and other financial managers whose skillset includes the deft oversight of a finance department's daily operations. This is a highly specialized field that comes with strong salaries. As of May 2020, the Bureau of Labor Statistics (BLS) reported a median salary of $134,180 for controllers and other financial managers. The top pros in this field (top 10%) earned more than $208,000 during this time.
May 2020 Bureau of Labor Statistics salary and job market trends for financial managers represent national data, not school-specific information. Conditions in your area may vary. Data Accessed May 2021.