Accounting Degrees
If you are considering an accounting degree, it is important that you research what types of jobs are available for that specific degree. Accounting is an important function in any business or governmental entity. Regardless of the state of the economy, there will always be a need for individuals with training and experience in accounting.
An associate's degree in accounting (AAS) usually focuses on accounting basics. An associate's degree is a two-year degree program and includes course work in business administration and business management. This degree also frequently includes classes on basics such as cost accounting, financial reports, payroll and accounts payable/receivable. An AAS prepares students for entry level employment as junior accountants or bookkeepers. Many individuals with an associate degree in accounting and business administration are self employed as bookkeepers for small businesses.
<!- mfunc feat_school ->
Featured Programs:
Sponsored School(s)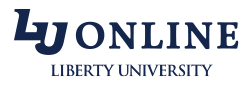 <!- /mfunc feat_school ->
There are several different types of undergraduate accounting degrees. These degrees prepare students for entry level or mid level employment as an accountant. Undergraduate degrees in accounting are preferred by many employers, particularly in larger organizations or those within the financial sector.
Bachelor of Science in Accounting – Accountants with this degree are prepared for entry and mid level employment analyzing financial records, allowing them to report to managers and make recommendations regarding financial activities.
Bachelor of Science in Finance – Students who earn an undergraduate degree in finance are prepared for entry and mid level employment in the financial sector, including investment banking, government auditors and financial analyst positions.
Bachelor of Science in Auditing – Auditors may work within an organization as internal auditors, or they may work outside of an organization as a forensic auditor. Auditors examine financial records for accuracy, fraudulent activity and mismanagement. Internal auditors report to managers, making recommendations regarding improving financial performance and reducing inefficient spending practices.
Look for an accounting school with professors and instructors currently working in the accounting field. A graduate degree in accounting prepares students for management level positions in business organizations. Many employers prefer job candidates with an MBA in accounting because it provides training and experience in making financial decisions and problem solving. Degree course work includes budgeting, cost analysis, financial reporting, business economics, business management and related accounting principals. In most MBA programs, students participate in mock business projects which provide them with experience in all financial aspects of managing a business from launching to closing the books. Earning an MBA qualifies candidates to sit for professional certification exams, including Certified Public Accountant (CPA) and Certified Management Accountant (CMA).
The PhD in accounting is a two-year degree. It is an advanced degree in accounting principals which includes course work in economics, business accounting and business accounting research. It also requires dissertation and comprehensive exams. Individuals who earn a PhD in accounting are frequently employed in top management positions, including Controller, Chief Financial Officer, Chief Operations Officer and Chief Business Economist. Individuals with a PhD in accounting may also qualify to teach business and finance courses at colleges and universities.
If you are visiting an accounting school, find out where their students find employment and if companies offer undergraduate and graduate students internships leading to employment offers. A degree in accounting can provide you with a wide range of opportunities for employment in both the private and public sector. According to the Bureau of Labor Statistics, employment growth for accountants is anticipated to be about average in the ten-year run up to 2029. With a 4 percent job growth rate, about 61,700 new positions will become available over the course of that ten-year period, resulting from both growth and normal turn-over.
2020 Bureau of Labor Statistics job market data for accountants and auditors represents national data not school-specific information. Conditions in your area may vary. Data accessed May 2021.