Accounting Programs and Schools
This Program At a Glance
Total Accounting Programs:
2,030
Online Accounting Programs:
1,738
Average Tuition:
$13,998
Average Scholarship Package:
$5,916
Average Grant Amount:
$8,126
Average Housing Cost:
$4,978
Average Gender Ratio:
44% Men / 56% Women
Average Student-to-Faculty Ratio:
18:1
Earning a degree in accounting opens doors for a variety of jobs in public accounting, government accounting, international accounting as well as the private sector. In 2012, accounting professionals held approximately 1.6 million jobs in the United States alone, according to the Bureau of Labor Statistics. The accounting industry as a whole is projected to experience up to 19 percent growth by 2020, according to O*Net OnLine, making it a great career choice for college students.
Like many majors, accounting programs are typically offered at the associate's, bachelor's, master's and doctorate level. Earning a degree in accounting, at any level, includes a mixture of courses in business, ethics and math and statistics in addition to accounting courses.According to the American Institute of Certified Public Accountants, many colleges and universities across the country now require students to obtain 150 credit hours before applying for their CPA exam by getting a master's degree education or by taking graduate level courses while working towards a bachelor's degree. Regardless of the level of education acquired by students, accounting programs will help students refine their skills in communication, presentation and interpersonal relations.
Although a master's degree is not required, the AICPA has found that first year accounting professionals who have held a higher degree make approximately 10 to 20 percent more starting off and are more likely to be promoted to management positions than those students with a bachelor's degree.
Accounting professionals who are employed as international accountants, either overseas or with companies located in the United States but that deal mainly with international transactions, typically hold a graduate level degree. Courses generally covered in this accounting specialization include:
Social Entrepreneurship
Foreign Languages
International Business Law
International Auditing, Finance and Taxation
Online Opportunities:
To obtain an online degree in accounting and finance, students must complete a comprehensive course load consisting of business courses such as business ethics, business theory, business management and marketing as well as finance courses like accounting, statistics and micro and macroeconomics. Online institutions vary in length, difficulty, coursework and price, and as with any college, students should compare the various institutions in order to find the right fit for them.
DeVry is a leading online university with a wide variety of Associate and Bachelor programs, including an Associate and Bachelor of Accounting. At DeVry, students will learn the ins and outs of accounting, payroll, accounts receivable and payable, how to manage claims and more.
The University of Phoenix is another reputable online institution offering both Associate and Bachelor Degrees in Accounting. With a broad course load that can prepare students for almost any accounting on the market, the University of Phoenix's Accounting program is a convenient way to get a degree right from home.
<!– mfunc feat_school –>
Featured Programs:
Sponsored School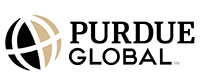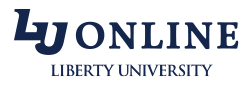 <!– /mfunc feat_school –>
Licensing Requirements:
According to the American Institute of Certified Public Accountants, everyone who acts in an official accounting capacity in the United States must pass the Certified Public Accountant (CPA) exam, after completion of 150 credit hours. This includes people who already possess a license in their home country. If you plan to work as an accountant outside of the United States, you need to meet that country's requirements before you can work as a CPA.
For those looking to land a higher salary job or to have an edge in the competitive job market, becoming a Certified Management Account (CMA) or Certified Financial Manager (CFM) can greatly benefit any accounting and finance graduate. The CMA and CFM exams and licenses are sponsored by the Institute of Management Accountants.
In order to receive a CMA license, applicants must first meet several requirements including:
Bachelor's degree from an accredited college
Proven knowledge in economics, statistics and financial accounting
Two years of professional experience
Professionals who want to work towards becoming CFM's must:
Hold a bachelor's degree from an accredited college
Have two years of professional experience
Pass four exams that test knowledge in economics, management, corporate finance, decision analysis and ethics
Abide by the Statement of Ethical Professional Practice
Once certified, both CFMs and CMAs are required to complete 30 hours of continued education annually as well as maintain membership with the IMA. According to recent Institute of Management Accountants Salary Guide, the highest salary jobs in the accounting and finance industry are held by dual holders of the CMA and CPA.
Career Outlook:
Those graduating with a degree in accounting have the potential to land a wide variety of jobs in positions such as:
Accountants
CPAs
Staff Accountants
Business Analysts
Financial Reporting Accountants
The average salary for a CPA in 2012 was $62,850 according to the Labor Department. The highest paid accountants earned roughly $109,870, while the lowest-paid made approximately $39,640. The highest compensated accountants in the field typically work in the federal executive branch, with securities and commodity contract inter-mediation and brokerage, or with financial investments. The highest-paid accountants work in New York City, San Jose, and Nassau County.