Finance Programs in Virginia
<!- mfunc feat_school ->
Featured Programs:
Sponsored School(s)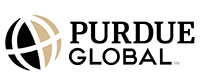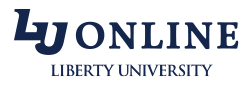 <!- /mfunc feat_school ->
Finance Schools in Virginia
State At a Glance
Total Finance Programs:
24
Online Finance Programs:
21
Admissions Requirements:
Moderate
Average Tuition:
$9,632
Average Scholarship Package:
$4,072
Average Grant Amount:
$6,532
Average Housing Cost:
$4,876
Average Gender Ratio:
46% Men / 53% Women
Average Student-to-Faculty Ratio:
17:1
In the southern state of Virginia, there are 24 schools that offer degrees in finance. Eighteen of those schools have Associate's degrees in finance and 13 schools offer Bachelor's programs in finance. Ten schools have Master's-level programs in finance and nine schools have doctorate programs in finance.
Many schools in Virginia are noted for their finance degrees. Three popular finance schools in Virginia are Virginia Polytechnic Institute and State University, George Mason University, and Old Dominion University.
The average tuition cost in Virginia is $9,632. This is considerably less expensive than tuition in nearby New England states, making Virginia one of the most economical choices on the east coast.
Educational Information:
With all of the finance education opportunities in Virginia, you can choose the school that is just right for your needs. Many schools, like Blue Ridge Community College, specialize in Associate's degrees in finance. These schools work to give students hands-on, practical experience in the world of finance. Students take classes in Introductory Finance, Introductory Accounting, and Bookkeeping. This degree takes, on average, two years to complete. Upon graduation, students can either transfer to a four-year college or start an entry-level career in finance.
Schools with Bachelor's degrees, like George Mason University and Hampton University, offer a wide range of classes in finance. Students gain all of the knowledge and experience they need to start a high-level career in finance, perhaps as an investment analyst or financial planner. This degree usually takes four years to complete. Classes offered at this level include International Finance, Corporate Finance, and Mergers & Acquisitions. Students may opt to pursue a Master's degree after graduation, rather than going right into the workforce.
Many schools that offer Bachelor's degrees also offer Master's degrees. A Master's degree in finance is a 30-credit program that offers specialized lectures, internships, and practicum experiences to students that have earned a Bachelor's degree. Students that go to school while working usually go part-time and take two years to finish their Master's degree. Full-time students may finish the program in one year. There are two general options when it comes to a Master's degree in finance: a Master's in business administration with a concentration in finance, or a Master's in finance. The first is far more prevalent.
Licensing Information:
Certain finance careers in Virginia require licensing and examinations. The main three careers in Virginia that require you to have a license are investment advisors, stockbrokers, and financial planners that sell life insurance and fixed annuities.
To become an investment advisor in Virginia, you have to register with the Division of Securities and Retail Franchising. Prior to earning your license, you must pass either the Series 65 exam or the Series 66 exam in conjunction with the Series 7 exam.
Stockbrokers in Virginia register at the same office as investment advisors. However, prior to becoming licensed, you must pass two exams. First, you have to pass the Series 63, 66, or 24 exam. On top of that, you have to pass the exam that is appropriate for the products you plan on selling. There are continuing education requirements after two years, and every three years after that.
To work as a financial planner that sells life insurance and fixed annuities, you must register with the Bureau of Insurance in Virginia. Virginia is one of the states that does not require a pre-licensing education course. However, you must pass a life insurance exam and keep up with continuing education requirements every two years.
Employment Information:
Some of the largest financial employers in Virginia are Edward Jones, Securian Financial Group, Virginia Asset Management, and Virginia Commerce Bank.
According to the Bureau of Labor Statistics, some of the biggest jobs in finance in Virginia are insurance underwriters, tax examiners, and personal financial advisors. Average salaries range from $42,820 to $73,880. Salaries for entry-level careers range from $33,810 to $40,740.