Finance Programs in West Virginia
<!– mfunc feat_school –>
Featured Programs:
Sponsored School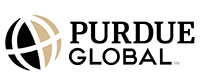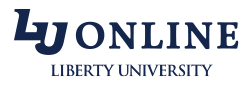 <!– /mfunc feat_school –>
Finance Schools in West Virginia
State At a Glance
Total Finance Programs:
11
Online Finance Programs:
9
Admissions Requirements:
Moderate
Average Tuition:
$11,322
Average Scholarship Package:
$7.729
Average Grant Amount:
$9,262
Average Housing Cost:
$4,344
Average Gender Ratio:
47% Men / 53% Women
Average Student-to-Faculty Ratio:
18:1
West Virginia has many great colleges and universities. Eleven colleges in West Virginia offer degrees in finance. Of those 11 schools, nine have Associate's programs in finance. There are six schools that offer Bachelor's degrees in finance and five that have Master's degrees in finance. PhD finance programs are available at three West Virginia Schools.
There are many well-known colleges in West Virginia. Two West Virginia finance programs are at West Virginia University and Marshall University.
The average cost of tuition in West Virginia is $11,322. In West Virginia, the average grant amount is $9,262, and the average scholarship package is $7,729.
Educational Information:
If you choose to pursue an Associate's degree in finance in West Virginia, there are plenty of good schools to choose from. Most schools that offer Associate's degrees are technical or community colleges, like Huntington Junior College and Mountain State College. These schools are usually less expensive than four-year schools. You can complete your Associate's degree in finance in two years and get started with an entry-level job in finance. If you decide to continue your schooling, many four-year institutions will accept your community college credits as transfer credits.
Getting a Bachelor's degree in finance at a school like Marshall University increases your potential earnings when you get out of school. This degree takes most students about four years to finish. After you graduate, you can choose to pursue a career right away or to attend graduate school for a related field. Bachelor's level degrees include intensive finance education in topics like International Finance, Corporate Finance, and Investments. Some schools allow you to choose a specialty and focus on that for your studies. Even if your school doesn't, you can concentrate on one finance topic by choosing your elective credits wisely.
Choosing to get a Master's degree is a great decision for many students. Usually offered at the same colleges and universities that offer Bachelor's degrees, Master's degrees require 30 credits to graduate. Schools like Ohio Valley University and West Virginia University will allow you to go either part-time or full-time. The part-time option takes two years and is usually better for students who are working full-time. The full-time option is much more intense, but can usually be completed in about one year.
Licensing Information:
Finance professionals that want to work as investment advisors, stockbrokers, or financial planners must be licensed in West Virginia before they begin work.
If you want to work as an investment advisor, you have to register with the West Virginia Auditor's Office Securities Commission. To be licensed, you have to pass the Series 65 exam or the Series 66 exam in conjunction with the Series 7 exam.
To work as a stockbroker in West Virginia, you must pass the Series 7GS exam and the Series 63 examination. The Series 66 exam takes the place of both exams. After passing the exams, you register with the Auditor's Office Securities Commission. Continuing education requirements include a review course after two years of licensure and every three years after that.
The West Virginia Insurance Commission is responsible for regulating financial planners that sell life insurance and fixed annuities. You must take a four-hour training course prior to licensure, in addition to passing an exam. After becoming licensed, you have to complete 24 hours of continuing education every two years.
Employment Information:
Some of the biggest finance employers in West Virginia are Huntington Wealth Advisors, United Bank, Edward Jones, Morgan Stanley Smith Barney, and Adams Inc. Finance graduates can look for careers at these institutions to start and further their finance career.
According to the Bureau of Labor Statistics, salaries for finance professionals in West Virginia are considerably lower than national averages. The cost of living is also lower in West Virginia, so it tends to even out for most graduates. Average salaries for Bachelor-level careers range from $35,940 for credit counselors to $74,120 for financial examiners.