Finance Programs in Vermont
<!– mfunc feat_school –>
Featured Programs:
Sponsored School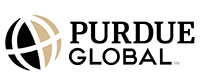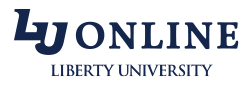 <!– /mfunc feat_school –>
Finance Schools in Vermont
State At a Glance
Total Finance Programs:
3
Online Finance Programs:
3
Admissions Requirements:
Easy
Average Tuition:
$20,886
Average Scholarship Package:
$10,186
Average Grant Amount:
11,328
Average Housing Cost:
$5,941
Average Gender Ratio:
47% Men / 51% Women
Average Student-to-Faculty Ratio:
12:1
The small New England state of Vermont has three schools that offer finance degrees. One school has an Associate's degree in finance, and all three schools have Bachelor's degrees in finance. All three schools also offer Master's degrees in finance. One school has a PhD-level program in finance.
The average cost of tuition in Vermont is $20,886. This high tuition cost is typical for New England states. Average scholarship packages in Vermont are worth $10,186, and the average grant is worth $11,328. With grants and scholarships, earning a degree in Vermont can be very affordable.
Educational Information:
Vermont students can choose to pursue an Associate's, Bachelor's, or Master's degree in finance. An Associate's degree takes the average student about two years to complete. It includes general coursework in English, humanities, and social sciences. At colleges like Lyndon State College, students take finance courses like Introduction to Finance and Business Bookkeeping. Many four-year colleges and universities accept credits from these institutions towards a Bachelor's degree.
A Bachelor's degree in Vermont is a good choice for those who know that they want to have a high-level career in finance. Colleges like Saint Michael's College offer finance degrees as part of their business program. Students must complete 120 credits to graduate—40 general education credits and 80 in finance and other areas. Students may be able to focus on a specific area in finance by choosing electives that fit their finance career goals. During a Bachelor's program, students take curses like Investments, Mergers & Acquisitions, and International Finance. Students also learn critical thinking skills that will benefit them in their career or in graduate school.
Obtaining a Master's degree in finance at a school like Saint Michael's College is a great way to move up in your finance career. If you earn a Master's degree while working, you usually go part-time and take two years to complete your coursework. Going to graduate school full-time can allow you to complete your degree in one year. In graduate school, students focus on one field or area of finance.
Licensing Information:
If you are trying to choose a career with an Associate's degree in finance, most of your choices won't require examination and licensure. However, several Bachelor's and Master's-level careers do require licensure. The three main careers in Vermont that require a license are investment advisors, stockbrokers, and life insurance producers.
Investment advisors are licensed by the Department of Banking, Insurance, Securities, and Health Care Administration. Students must take and pass the Series 65 examination. Another option is taking the Series 66 and Series 7 exams.
Stockbrokers in Vermont are registered by the same department as investment advisors. However, they must pass the Series 63 or 66 exam. In addition, they must also pass the Series 6 or 7 exam, depending on the products that they plan on selling. After becoming licensed, they must complete a training course after two years. They must complete the refresher course every three years after that.
To work as a financial planner that sells life insurance and fixed annuities, you must register with the Department of Banking, Insurance, Securities, and Health Care Administration. You do not have to take a pre-licensing course, but you do have to pass a life insurance exam. You must then keep up with 24 hours of continuing education every two years.
Employment Information:
There are many career opportunities for finance graduates in Vermont. Some of the biggest finance employers in the state are Copley Health Systems, the State of Vermont, M & T Bank, and AIG Corp.
Finance professionals in Vermont have the highest earning potential when they have a Bachelor's or Master's degree. The fastest-growing careers in Vermont are financial analysts, loan officers, and auditors. Average salaries for these careers range from $38,200 for credit counselors to $77,040 for financial analysts.