Finance Programs in Texas
<!- mfunc feat_school ->
Featured Programs:
Sponsored School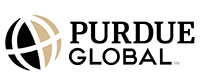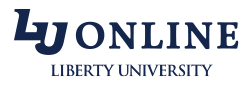 <!- /mfunc feat_school ->
Finance Schools in Texas
State At a Glance
Total Finance Programs:
77
Online Finance Programs:
68
Admissions Requirements:
Moderate
Average Tuition:
$13,227
Average Scholarship Package:
$5,415
Average Grant Amount:
$7,708
Average Housing Cost:
$4,448
Average Gender Ratio:
45% Men / 54% Women
Average Student-to-Faculty Ratio:
25:1
The large state of Texas has 78 colleges and universities that have finance programs. Twenty-five schools have Associate's-level degrees in finance, and 59 schools have Bachelor's degrees in finance. Master's degrees in finance are available at 52 Texas schools, and students who want to earn a PhD can get one at 38 Texas schools.
Average tuition at a Texas institution is $13,227. The higher average tuition cost is due to many of the schools being in or near large cities. The average grant amount is $7,661, and the average scholarship package is $5,353, making a finance degree much more affordable.
Three popular finance programs in Texas are at the University of Texas at Austin, the University of Texas at Dallas, and Southern Methodist University.
Educational Information:
The first step to earning a finance degree is deciding which type of degree you want—Associate's or Bachelor's. An Associate's degree takes two years, while a Bachelor's degree takes four years. Graduates with Associate's degree in finance can work in many entry-level finance careers. Bachelor's degree holders may work in higher-level careers that pay ore. The tuition at a technical/community college is typically considerably lower than the tuition at a four-year college.
Associate's degrees in finance, such as the one offered at Clarendon College, include a wide variety of finance courses. This gives students a well-rounded basic education in finance. Students also take general education courses in humanities, English, and social sciences. Many four-year colleges and universities will accept transfer credits from a two-year college.
Bachelor's degrees in finance give students a more intensive finance education. Some schools allow students to focus their finance studies on international finance, corporate finance, personal financial planning, and other areas. Courses at this level include Investments, Mergers and Acquisitions, and International Finance. Many students choose to complete an internship in order to get work experience. After completing a Bachelor's degree, students either begin a career path in finance or go to graduate school to study a related field.
Master's degrees in finance are about two years and thirty credits in duration. They take so long because most students who pursue a Master's degree in finance are already working, so they go to school part-time. Students at this level may focus on business administration and finance, international finance, corporate finance, or other specialties in finance.
Licensing Information:
While many finance careers do not have any special licensing requirements, there are certain careers that require applicants to become licensed and pass exams. The main three licensed financial careers in Texas are financial planners, stockbrokers, and investment advisors.
Financial planners who sell life insurance and fixed annuities in Texas must be licensed with the Texas Department of Insurance. Applicants must pass a licensing exam and then keep up with 30 hours of continuing education every two years.
Stockbrokers in Texas receive their license from the Texas State Securities Board. Prior to licensure, stockbrokers must pass the Series 63 or 66 exam. In addition, they have to pass an exam that is specific to the type of products that a stockbroker will be selling. They must take a training program two years after licensure and then every three years to maintain their license.
To work as an investment advisor in Texas, you must register with the Securities Board. Two exams are required of applicants: a general securities exam and an exam on Texas Securities Law. The exams must be taken separately.
Employment Information:
There are many employment opportunities for finance professionals in Texas. Major finance employers here include BBVA Compass, Sensus Financial, First Global Capital Corporation, ViewPoint Bank, LyondellBasell, and Smart Financial Credit Union.
Texas finance professionals with an Associate's degree can work as bookkeepers, payroll clerks, and more. According to the Bureau of Labor Statistics, average salaries for these careers range from $36,270 to $43,920. Average salaries for Bachelor's and Master's level careers range from $40,520 to $85,640.