Finance Programs in Tennessee
<!– mfunc feat_school –>
Featured Programs:
Sponsored School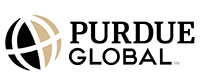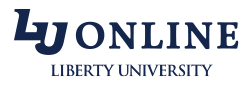 <!– /mfunc feat_school –>
Finance Schools in Tennessee
State At a Glance
Total Finance Programs:
23
Online Finance Programs:
21
Admissions Requirements:
Moderate
Average Tuition:
$18,628
Average Scholarship Package:
$8,250
Average Grant Amount:
$11,666
Average Housing Cost:
$4,505
Average Gender Ratio:
44% Men / 55% Women
Average Student-to-Faculty Ratio:
19:1
Tennessee has a wide variety of colleges and universities. Twenty-three of those schools have programs in finance. There are six schools with Associate's degrees in finance and all 23 schools have Bachelor's degrees in finance. Master's degrees in finance are available at 19 Tennessee colleges. Students who want to earn a PhD in finance can get it at nine Tennessee schools.
Some of the best finance colleges in the country are in Tennessee. Three popular finance schools in Tennessee are at Vanderbilt University, the University of Tennessee, and East Tennessee State University. Vanderbilt University is the most selective of these three, with an acceptance rate of 14%. The other two schools have acceptance rates over 60%.
Average tuition at a Tennessee finance school is $18,628. Higher tuition is typical for states on or near the coast. The average scholarship package is $11,666, making it easier for students to afford a Tennessee education.
Educational Information:
Earning an Associate's degree in finance has many benefits. This degree takes about two years from start to finish. Upon graduating, you can work as a financial clerk, bookkeeper, or in a wide range of entry-level finance careers. Schools with Associate's degrees, such as Hiwassee College, include general education coursework. In addition to classes like Personal Finance and Introduction to Finance, students take courses in basic math, English, and social sciences.
Most students who want to earn a degree in finance go for a Bachelor's degree in finance. It takes four years to finish a Bachelor's degree in finance, and students graduate prepared for a high-level career in finance or graduate school. Some schools require students to choose a concentration or specialty; others, like Middle Tennessee State University, do not.
This degree requires students to complete a minimum of 120 credits. Students take classes like International Financial Management, Real Property Valuation, and Problems in Government Finance. Many students choose to complete an internship in finance to improve their prospects in the job market.
Another option for students with Bachelor's degrees in finance is a Master's degree in finance. This takes about two years of study beyond a Bachelor's degree. Students may focus on International Finance, Corporate Finance, or Personal Financial Planning. A Master's degree prepares students for leadership roles in financial institutions.
Licensing Information:
Most entry-level careers pursued by Associate's degree holders do not require additional licensure or examination. However, there are several higher-level finance careers that do require licensure in Tennessee: investment advisors, stockbrokers, and financial planners.
To become an investment advisor in Tennessee, you must be licensed by the Securities Division of the Department of Commerce. Applicants must pass the Series 65 exam or the Series 66 and Series 7 exams. Exceptions are made for applicants who have had their license in another state or who have another professional designation.
Stockbrokers in Tennessee also register with the Securities Division. They have to pass the Series 63 or 66 exams in addition to the Series 6 or 7 exam. Continuing education is required every two years for stockbrokers.
Financial planners that sell life insurance and fixed annuities are registered with the Tennessee Insurance Division. Applicants have to take a 20-hour course in insurance and pass the life insurance licensing exam. Every two years, insurance producers must complete 24 hours of continuing education.
Employment Information:
The Bureau of Labor Statistics reports that financial career salaries in Tennessee are close to national averages. If you have a Bachelor's or Master's degree, you may work as a financial analyst, insurance underwriter, tax preparer, or loan officer. Average salaries for these careers range from $39,550 for tax preparers to $98,880 for personal financial advisors.
There are many large financial firms in Tennessee, offering plenty of career opportunities to finance graduates. Large finance employers in Tennessee include Republic Finance, Lend Lease, and Robert Half Finance & Accounting.