Finance Programs in Oregon
<!- mfunc feat_school ->
Featured Programs:
Sponsored School(s)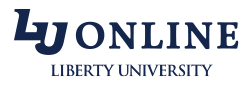 <!- /mfunc feat_school ->
Finance Schools in Oregon
State At a Glance
Total Finance Programs:
14
Online Finance Programs:
12
Admissions Requirements:
Moderate
Average Tuition:
$15,310
Average Scholarship Package:
$7,219
Average Grant Amount:
$7,721
Average Housing Cost:
$5,923
Average Gender Ratio:
42% Men / 57% Women
Average Student-to-Faculty Ratio:
14:1
The scenic coastal state of Oregon has 14 colleges and universities that offer a finance education to students. Within those 14 schools, there are four that have Associate's degrees in finance. Ten schools have Bachelor's degrees in finance. Students interested in a Master's degree in finance have eight schools to choose from. Five schools have doctoral programs in finance, and one school has a certificate in finance.
The average cost of tuition in Oregon is $15,310. The higher tuition is common in coastal states, particularly since so many of the finance schools are in or close to Portland. However, there are many grant and scholarship opportunities for finance students.
There are some finance programs in the state that stand out amongst the rest. Three popular finance schools in Oregon are University of Oregon, University of Portland, and Portland State University.
Educational Information:
Those who choose to pursue an Associate's degree in finance in Oregon will spend around two years in school. Associate's programs, such as the one offered at Southwestern Oregon Community College, give students an overall education in finance. In addition to taking general education courses, students take classes like Introduction to Finance, Introduction to Accounting, and Bookkeeping. This degree prepares students for an entry-level career in finance.
Pursuing a Bachelor's degree in finance requires a bit more of a time commitment, as the average student will take four years to complete a Bachelor's degree. However, you will be rewarded with a thorough education in finance that prepares you for many high-earning careers. Students may choose to start a career in finance or go to graduate school after finishing their Bachelor's degree. Classes at this level include Valuation, Finance Topics and Cases, Fundamentals of Derivative Securities, and Intermediate Financial Management.
Earning a Master's degree in finance prepares students for leadership and managerial roles in finance corporations. The Master's degree in financial analysis at Portland State University gives students the chance to study international finance in France. This degree requires students to specialize in Public Accounting, Investment Management, or Corporate Financial Management. It will take a full-time student about one year to complete a Master's degree; most students go part-time and take two years to finish their degree.
Licensing Information:
If you finish a Bachelor's or Master's degree in finance, you'll have to choose which career path you want to follow. There's a good chance that the career you are interested in requires some sort of licensure or examination. In Oregon, the three biggest finance careers requiring licensure are stockbrokers, financial planners, and investment advisors.
To become a stockbroker in Oregon, you have to register with the Oregon Division of Finance and Corporate Securities. Stockbrokers must take two exams: either Series 6 or Series 7, and Series 63 or Series 66.
Professionals who sell life insurance and fixed annuities in Oregon typically work as financial planners. Before becoming licensed, you must finish 20 hours of pre-licensing classroom education. After the course, you have to pass an exam that is specific to the products you will be selling. After passing the exam, you can register with the Oregon Insurance Division.
Investment advisors are highly sought after professionals in Oregon. Applicants must pass the Series 66 exam or the Series 65 and Series 7 exam. You may not have to take the exam if you hold certain other professional designations.
Employment Information:
Oregon, particularly its metropolitan areas, is home to many investment firms. Some of the largest investment firms in Oregon are JPMorgan Chase, Phillips & Company, U.S. Bank, and KeyBank. Other major Oregon finance employers are Fisher Investments, Robert Half Finance & Accounting, and Maverick Trading.
As of May 2020, finance professionals in Oregon earned the following average salaries:
Financial analysts: $93,620
Financial managers: $126,760
Personal financial advisors: $131,730
Between 2018 and 2028, the number of jobs among the state's financial analysts is projected to increase by 16.7%, resulting in about 280 annual job openings during this ten-year period when combined with retirements and natural job turnover.
Between 2018 and 2028, the number of jobs among the state's financial managers is projected to increase by 23%, resulting in about 870 annual job openings during this ten-year period when combined with retirements and natural job turnover.
Between 2018 and 2028, the number of jobs among the state's personal financial advisors is projected to increase by 19.5%, resulting in about 300 annual job openings during this ten-year period when combined with retirements and natural job turnover.
May 2020 Bureau of Labor Statistics salary and job market trends for financial analysts, financial managers, and personal financial advisors. Figures represent state data, not school specific information. Conditions in your area may vary. Data accessed April 2021.
Job growth projections for financial and investment analysts, financial managers, personal financial advisors sourced from the U.S. Department of Labor-sponsored O*Net database and based on state-specific information (2018-2028)