Finance Programs in Ohio
<!– mfunc feat_school –>
Featured Programs:
Sponsored School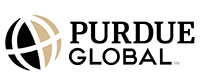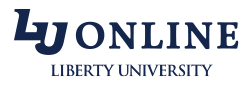 <!– /mfunc feat_school –>
Finance Schools in Ohio
State At a Glance
Total Finance Programs:
52
Online Finance Programs:
48
Admissions Requirements:
Moderate
Average Tuition:
$16,164
Average Scholarship Package:
$6,981
Average Grant Amount:
$9,076
Average Housing Cost:
$4,981
Average Gender Ratio:
44% Men / 55% Women
Average Student-to-Faculty Ratio:
16:1
There are 52 colleges and universities in Ohio that provide students with an education in finance. Associate's degrees in finance can be found at 38 schools, and 35 schools offer Bachelor's degrees in finance. Master's degrees can be found at 33 schools. There are 16 schools in Ohio that offer a PhD program.
Tuition is Ohio is higher than average for a Midwest state because so many of the colleges and universities are located in and around metropolitan areas. However, there are many finance scholarships and grants that can make a degree from Ohio more affordable.
There's no shortage of high quality finance programs in Ohio. However, the some popular programs in Ohio are at Ohio State University – Main Campus, Miami University – Oxford, and University of Cincinnati – Main Campus.
Educational Information:
No matter which degree level you choose, you'll get a good finance education from Ohio schools. The degree level you choose depends on your career goals and the time you have for a degree. An Associate's degree in finance, such as the one offered at Stautzenberger College, will take about two years to complete. It prepares students for entry-level finance careers in banks, mortgage offices, and other financial institutions. Students can expect to take classes like Tax Accounting, Principles of Banking, and Personal Financial Management.
Bachelor's degrees in finance take about four years to complete. Depending on the finance electives you choose to take, you can specialize in a certain finance field. For example, you might specialize in corporate finance, international finance, or investments. This is in addition to the 40 credits of general education courses required of Bachelor's degree students. In a Bachelor's of finance program, you can expect to take courses like Business Finance, Consumer & Mortgage Lending, and Tax Accounting.
After finishing a Bachelor's degree in finance, you may want to continue on to a Master's degree in finance. You can get a Master's degree in finance without a Bachelor's degree in the same field; however, you may have to take supplementary courses to catch up to other students. You may choose to pursue a Master's degree in finance or a Master's degree in business administration with a concentration in finance. A Master's-level degree includes courses in Financial Accounting, Managerial Economics, and Managerial Finance.
Licensing Information:
If you plan on getting an Associate's degree in finance, you will likely not have to worry about licensure. Most Associate's degree holders begin at entry-level finance careers. However, there are a few Bachelor's and Master's-level careers that require licensing and examination. The three biggest licensed finance careers in Ohio are investment advisors, stockbrokers, and financial planners.
To work as an investment advisor, you must take the Series 65 exam. However, Ohio is different from other states in that other exams will also allow you to become licensed. These exams include Series 6, 7, 22, 24, 26, and 39. After passing the exam, you must register with the Ohio Division of Securities.
Stockbrokers must also register with the Division of Securities in Ohio. They must pass the Series 7 exam. Their firm may also require them to take one of a series of exams, including Series 2, 4, 22, or 53.
To sell life insurance and fixed annuities in Ohio, you have to register with the Ohio Department of Insurance. Prior to getting your license, you must complete 40 hours of pre-licensing coursework. After becoming licensed, you must pass an exam and then keep up with 20 hours of ongoing education every two years.
Employment Information:
Salaries for finance professionals in Ohio are slightly higher than national averages, according to the Bureau of Labor Statistics. Associate's-level careers include gaming cage workers, procurement clerks, and financial clerks. Salaries at this level range from $28,990 for gaming cage workers to $43,360 for brokerage clerks. At the Bachelor's and Master's degree level, salaries range from $41,470 for credit counselors to $79,700 for financial analysts.
Some of the biggest finance employers in Ohio are investment firms. Some of the biggest firms in Ohio are Fifth Third Bank, Horace Mann Companies, 21st Century Financial Inc, and JP Morgan Chase. Other major employers include Robert Half Management Resources, Volt, and Great American Insurance Company.