Finance Programs in North Dakota
<!– mfunc feat_school –>
Featured Programs:
Sponsored School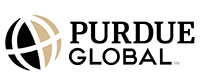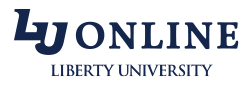 <!– /mfunc feat_school –>
Finance Schools in North Dakota
State At a Glance
Total Finance Programs:
6
Online Finance Programs:
4
Admissions Requirements:
Moderate
Average Tuition:
$7,391
Average Scholarship Package:
$3,433
Average Grant Amount:
$5,019
Average Housing Cost:
$2,712
Average Gender Ratio:
47% Men / 52% Women
Average Student-to-Faculty Ratio:
13:1
North Dakota has six colleges and universities that offer finance degrees to students. There are four schools that have Associate's degrees in finance; the same number of schools have Bachelor's programs in finance. Three schools have Master's-level finance programs, and only one school in the state has a PhD program in finance.
The three largest finance schools in the state are North Dakota State University – Main Campus, Minot State University, and Dickinson State University. Other finance schools in North Dakota have small campuses.
Tuition at North Dakota schools is very affordable. The average annual cost of tuition is $7,391. This is typical for Midwest/western states, where tuition tends to be less expensive than on the coasts. With financial aid opportunities, it is possible for students to have to pay very little out-of-pocket for their education.
Educational Information:
Many students may choose to get an Associate's degree in finance before pursuing a Bachelor's degree. An Associate's degree only takes two years, a big draw for many students. Additionally, tuition at community/technical colleges is usually much less expensive than at four-year colleges and universities. An Associate's degree in finance, such as the one at Williston State College, includes classes in a wide variety of finance topics. This gives students a good foundation of knowledge in finance. Classes include Introduction to Finance, Introductory Accounting, and Corporate Finance.
A Bachelor's degree may be the most popular finance degree. Job candidates with Bachelor's degrees in finance can explore a variety of high-paying careers. The Bachelor's degree at North Dakota State University encompasses 120 credits, which takes most students four years to complete. In addition to a practicum, which gives students real-world experience in finance, students take classes like Principles of Finance, Corporate Finance, Fixed Income Securities, and Foundations of Management.
To earn a Master's degree in finance, you must have first completed a Bachelor's degree in finance or a related field. If your Bachelor's degree is in an unrelated field, you may have to take some undergraduate courses to catch up. Most students choose to go through a Master's degree in business administration with a concentration in finance, as it is more widely available than a Master's degree in finance. This degree gives students an education in corporate finance and business ownership. Classes at this level include Advanced Financial Analysis, Strategic Marketing Management, and Strategic Cost Management.
Licensing Information:
Students with interest in certain careers should plan ahead of time for the exam and licensure requirements that come along with certain careers. In North Dakota, the main careers that require licensure are investment advisors, stockbrokers, and financial planners.
To work as an investment advisor in North Dakota, you must register with the North Dakota Securities Department. Before becoming licensed, you must pass the Series 65 exam. If that is not an option, you can take the Series 66 and Series 7 exam in place of the Series 65 exam.
Stockbrokers in North Dakota also register with the Securities Department. They must pass two exams: the Series 63, 65, or 66 exam and the Series 6 or 7 exam. Stockbrokers must take a refresher course two years after becoming licensed. They must take the refresher course every three years after initially taking it.
To sell life insurance and fixed annuities in North Dakota, you have to register with the North Dakota Insurance Department. This involves passing a life insurance exam. The exam includes questions on North Dakota law and life insurance products.
Employment Information:
Some of the largest investment firms in North Dakota include First Command Financial Services, Eide Bailey Advisors LLC, and Johnson Wealth Management LLC. These firms offer many career opportunities to graduates who want to work in investments. Other major finance employers in North Dakota include Hess Corporation, Dakota West Credit Union, and Stearns Bank.
Reports from the Bureau of Labor Statistics show that North Dakota financial salaries are closely in line with national averages. Salaries for Bachelor's and Master's degree holders range from $37,440 for credit counselors to $72,560 for financial analysts.