Finance Programs in Montana
<!– mfunc feat_school –>
Featured Programs:
Sponsored School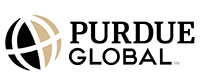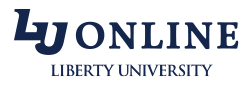 <!– /mfunc feat_school –>
Finance Schools in Montana
State At a Glance
Total Finance Programs:
2
Online Finance Programs:
1
Admissions Requirements:
Hard
Average Tuition:
$3,608
Average Scholarship Package:
$3,071
Average Grant Amount:
$4,727
Average Housing Cost:
$2,320
Average Gender Ratio:
Average Student-to-Faculty Ratio:
16:1
Despite its large size, the state of Montana only has two schools that offer finance degrees. Stone Child College and Miles Community College are the two schools in Montana that offer finance degrees. Both of these schools offer Associate's degrees in finance. There are no schools in the state that offer Bachelor's, Master's, or PhD programs in finance.
Since the only degrees available are Associate's degrees, annual tuition is fairly low. The average annual tuition for a finance degree in Montana is $3,608. One school, Miles Community College, offers online classes to students. Both schools are public schools with small campuses.
The schools are spread across Montana—Stone Child College is on the northern edge of the state, while Miles Community College is in the southeast part of the state.
Educational Information:
An Associate's degree in finance is the only option for a student who wants to study finance in Montana. This degree typically takes two years for a full-time student to complete. However, both of these schools work with adult/non-traditional students, which means that there are many different class schedules. Stone Child College offers eight-week courses rather than standard 16-week courses. This is designed for working adults who do not have the flexibility of spending all day in class.
The benefits of Associate's degrees are numerous. They are affordable, as shown by the average cost of tuition in Montana. They also only take two years to finish, making it easy to get started in a new career fairly quickly. Additionally, students in an Associate's program finish much of the coursework needed for a Bachelor's degree. Students can finish their Associate's degree and find a school that will accept their credits towards a Bachelor's degree. Even though there are no higher-level finance degrees in Montana, there are plenty of programs in neighboring states.
An Associate's degree entails about sixty credits of courses. Students take classes like Introduction to Business Finance and Principles of Financial Accounting. In addition, they must take several general education courses, including English Composition and Introduction to Algebra. General education credits often transfer to other colleges; degree courses may or may not, depending on the college's requirements.
Since both of these colleges are tailored to non-traditional students, they have assets that many other colleges do not. Stone Child College has an on-campus daycare for student parents, special financial aid opportunities, and on-campus employment.
Licensing Information:
Students who earn their finance degree in Montana typically work in entry-level jobs as bookkeepers, financial clerks, and loan officers. These jobs do not typically require licensure or examination. On-the-job training is typically provided.
However, if you earn a Bachelor's or Master's finance degree outside of Montana, you may be subject to licensing requirements if you want to work in Montana. Investment advisors, stockbrokers, and financial planners all must be licensed to work in Montana.
Investment advisors are licensed by the Montana Commissioner of Securities & Insurance. Applicants must take the Uniform Investment Advisor Law Examination or the Uniform Combined State Law Examination.
To work as a stockbroker in Montana, you must take the Series 63 or 66 exam, in addition to the Series 6 or 7 exam. You can then pursue licensure through the Commissioner of Securities & Insurance. Ongoing education requirements include a training course two years after licensure and every three years afterwards.
If you want to work as a financial planner that sells life insurance and fixed annuities in Montana, you must become licensed through the Commissioner of Securities & Insurance. You must take a pre-licensing course approved by the state of Montana, and then you can take a licensing examination.
Employment Information:
There are many national and local investment firms in Montana that have career openings for finance graduates. Some of these firms include Morgan Stanley Smith Barney, Investia Service Financiers, and Edward Jones. Other large finance employers in Montana include Balfour Beatty Investments, Wells Fargo, and Dakota West Credit Union.
As of 2013, the Bureau of Labor Statistics reports that financial career salaries in Montana are slightly higher than national averages. Salaries range from $41,610 for insurance underwriters to $96,420 for personal financial advisors.