Finance Programs in Michigan
<!– mfunc feat_school –>
Featured Programs:
Sponsored School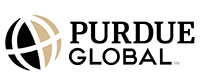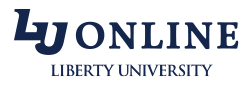 <!– /mfunc feat_school –>
Finance Schools in Michigan
State At a Glance
Total Finance Programs:
31
Online Finance Programs:
29
Admissions Requirements:
Moderate
Average Tuition:
$13,360
Average Scholarship Package:
$5,430
Average Grant Amount:
$7,345
Average Housing Cost:
$4,289
Average Gender Ratio:
48% Men / 51% Women
Average Student-to-Faculty Ratio:
20:1
Michigan has 31 colleges and universities that offer finance degrees. Of these 31 schools, 19 have Associate's level programs. Twenty-four schools have Bachelor's degrees in finance, and the same number of schools offer Master's degrees in finance. Those who want a PhD in finance can choose from 14 different schools. One school, Everest Institute – Kalamazoo, has a certificate in finance.
The majority of finance schools in Michigan are located in the lower peninsula. Only three schools are located in the upper peninsula: Bay de Noc Community College, Northern Michigan University, and Michigan Technological University. As Michigan is part of the Midwest, it has lower tuition costs than schools on the far east and west coasts. Average tuition is $13,360.
Educational Information:
There are different advantages to each degree level. Associate's degrees only take two years, and tuition at community/technical colleges is usually considerably lower than at universities and four-year colleges. An Associate's degree is a good choice for someone who wants to save money on tuition or make sure that finance is what they want to do.
Bachelor's degrees take about four years to complete. This degree level offers more in-depth instruction and hands-on experience related to finance. A Master's degree takes two years to complete, and it requires students to have a Bachelor's degree in finance or a related field. The PhD degree is the most exclusive degree and requires four to seven years of study beyond a Master's degree.
An Associate's degree in finance encompasses basic finance classes and general education courses. Students at colleges like Macomb Community College have to take classes like Introduction to Finance, Corporate Finance, Business Enterprise, and Business Communications. General education classes include Principles of Economics and English Composition.
Those who want to pursue a Bachelor's degree in finance have many choices in Michigan. Michigan State University offers unique study abroad options to finance majors, including a trip to Belgium to study global finance. They give students the opportunity to choose from three specialties: Corporate Finance, Financial Markets & Institutions, or Pre-Law. Classes required include Macroeconomics, Financial Management, and Law of Commercial Transactions. Students must also take several general education courses to round out their education.
A Master's degree in finance is for students who want to zero in on a particular area of finance. At Oakland University, students can pursue a Master's in Business Administration with a focus in finance. Students take many business classes and selected finance electives.
Licensing Information:
The three fastest growing finance jobs in Michigan all require licensure beyond a college degree. Finance graduates who want to become investment advisors, stock brokers, or life insurance producers/financial planners must all become licensed with the appropriate department.
Investment advisors are licensed through the Office of Financial and Insurance Regulation. They must pass the Uniform Investment Advisor Law Exam. However, there are exceptions made to this requirement. If you have passes Series 66 and the Series 77 exam within the past two years or hold other financial licenses, the Uniform Investment Advisor Law Exam requirement may be waived.
Stockbrokers in Michigan are licensed through the same office as investment advisors. However, different exams are required. Stockbrokers must pass the Series 63 or 66 exam, in addition to Series 6 or 7 exam. There are also two ongoing education requirements. The first part, the Regulatory Element, must be completed around two years after becoming licensed and every three years after that. The Firm Element is firm-specific annual training.
To become a financial planner/life insurance producer, you must take a pre-licensing course approved by the state of Michigan. After passing the course, the Series 16-65 Life Producer exam must be successfully passed. After registration, 24 hours of continuing education must be completed every two years.
Employment Information:
According to the Bureau of Labor Statistics, there are many growing finance careers. Some of the most popular finance careers include auditors, personal financial advisors, and loan officers. Salaries for these careers are on par with national averages, ranging from $45,070 for credit counselors to $78,120 for personal financial advisors.
Those who hold an Associate's degree in finance can expect to find entry-level work as bookkeepers, auditing clerks, and financial clerks. Salaries for these careers range from $35,980 for bookkeepers to $38,390 for financial clerks.