Finance Programs in Iowa
<!– mfunc feat_school –>
Featured Programs:
Sponsored School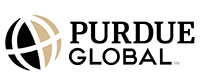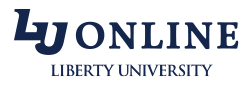 <!– /mfunc feat_school –>
Finance Schools in Iowa
State At a Glance
Total Finance Programs:
21
Online Finance Programs:
17
Admissions Requirements:
Moderate
Average Tuition:
$19,6591
Average Scholarship Package:
$9,578
Average Grant Amount:
$10,272
Average Housing Cost:
$3,686
Average Gender Ratio:
47% Men / 52% Women
Average Student-to-Faculty Ratio:
14:1
Iowa is home to 21 colleges and universities that offer finance programs. Average tuition at these schools is $19,659, with an average scholarship of $9,578. The student-to-faculty ratio in Iowa is, on average, 14:1. This is considerably lower than the ratio in many other states, making Iowa a great state for students who need more personal attention.
If you want to get an Associate's degree in finance, there are ten schools that have that option for you. Those who are pursuing a Bachelor's degree in finance have 17 schools to choose from. Fifteen school have Master's-level degrees in finance and seven have PhD programs in finance.
Educational Information:
The type of finance education you get in Iowa depends on which type of degree you pursue. An Associate's degree in finance takes about two years; it may take less time if you take summer courses. Associate's finance programs, such as those at Kirkwood Community College and Hawkeye Community College, include courses in Money and Banking, Financial Analysis, Residential Mortgage Lending, and Consumer Lending.
A Bachelor's degree in finance takes approximately four years to complete; it may take longer if a student has a minor in addition to their finance major. Many programs, including the finance programs at Iowa State University and the University of Iowa, do not require students to choose a concentration. Required classes involve coursework in several different areas like Corporate Finance, Personal Finance, and International Finance. Common required courses include Fixed Income Securities, Principles of Risk Management and Insurance, Bank Management Decisions, and Real Estate Finance.
Some Bachelor's-level programs give students hands-on experience in the field of finance. At the University of Iowa, undergraduate students can manage the Krause Fund, which gives them experience as investment analysts.
A Master's degree in finance will take the average student about two years to complete. It may take three or four years if a student goes part-time. The program at Upper Iowa University allows students to focus on Corporate Financial Management and includes in-depth courses that look at literature, case studies, and laws related to corporate finance.
Licensing Information:
The variety of jobs available to finance graduates includes several careers that require licensure and ongoing education. The three biggest careers in this category in Iowa are investment advisors, stockbrokers, and life insurance producers.
To become an investment advisor in Iowa, you have to take the Series 65 exam. You are exempt from the exam requirement if you are a Personal Financial Specialist, Chartered Financial Analyst, or Certified Financial Planner. After passing the exam, you must register with the Iowa Securities Bureau.
Stockbrokers in Iowa must also register with the Iowa Securities Bureau. They must pass the Series 63 or 66 exam, in addition to an exam related to their specific products. Stockbrokers must take a review course two years after initial licensure. They must then repeat the course every three years.
Those who sell life insurance and fixed annuities are considered financial/retirement planners. They must take an exam that is specific to what they are selling. Life insurance producers must then keep up with 36 hours of continuing education every two years.
Employment Information:
The employment outlook in Iowa is very good for financial professionals. Finance professionals with an Associate's degree in finance typically take entry-level jobs as financial clerks, brokerage clerks, and bookkeepers. The average salary for these careers ranges from $30,870 annually to $38,650 annually.
Finance professionals that hold a Bachelor's or Master's degree in finance have a wider variety of careers open to them. Some of the fastest-growing finance careers in Iowa include personal financial advisors, real estate assessors, tax preparers, and credit counselors. Salaries range from $30,100 for tax preparers to $73,520 for financial analysts.
There are many large finance and investments firms in Iowa. Some of the largest include Ameriprise Financial, North Star Resource Group, Aegon, and Morgan Stanley Smith Barney. Other major finance employers in Iowa include Fisher Investments, Robert Half Finance & Accounting, Wells Fargo, and American National Insurance Company.