Finance Programs in Indiana
<!– mfunc feat_school –>
Featured Programs:
Sponsored School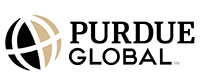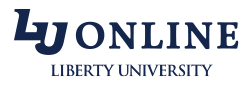 <!– /mfunc feat_school –>
Finance Schools in Indiana
State At a Glance
Total Finance Programs:
24
Online Finance Programs:
19
Admissions Requirements:
Moderate
Average Tuition:
$21,359
Average Scholarship Package:
$9,045
Average Grant Amount:
$12,459
Average Housing Cost:
$4,917
Average Gender Ratio:
42% Men / 57% Women
Average Student-to-Faculty Ratio:
17:1
Amongst Indiana colleges and universities, there are 24 colleges that offer finance programs. A large number of them are concentrated around the Indianapolis area. Twenty of those schools have Associate's level programs and 24 have Bachelor's programs in finance. There are twenty different Master's programs in finance for students to choose from and twelve PhD/doctoral finance programs in Indiana.
There's a wide variety of college choices in Indiana, ranging from community and technical colleges to large universities and international schools. The three highest-ranked finance programs in Indiana are located at Taylor University, International Business College, and Butler University.
Ball State University has 14 different scholarships available for finance students, ranging from ones that are specifically for prospective insurance agents to those who are specializing in risk management.
Educational Information:
The finance education experience differs widely, due to the large amount of schools that offer finance degrees. Franklin College offers a finance specialization as part of a business major, which has students focus on investments, taxation, banking, and more.
However, other schools like Butler University and Valparaiso University offer a finance major separate from the business major. Butler University is a unique choice for finance students because every finance student must complete two internships in order to graduate. This makes it easier for gradates to find a job. Butler University focuses on corporate finance, investments, and financial institutions.
Valparaiso University's finance program prepares students for a managerial finance career with courses like Management of Financial Institutions, Theory of Corporate Finance, and Investment Management.
A Master's degree in finance is for students who want to specialize in a specific area of finance, such as international finance, corporate finance, or consulting. These degrees take between one and two years, depending on how many courses you take at one time.
An Associate's degree in finance is a good starting point for an Indiana student that wants to get started in a career quickly. This two-year degree gives students a basic overview in most areas of finance. Many universities in Indiana accept credits from an Associate's degree in finance. Students with an Associate's degree in finance may be able to go straight into a Bachelor's degree in finance.
Tuition in Indiana is fairly high. The average annual tuition for a finance program is $21,359. However, there are major scholarship and grant opportunities for finance students. In addition to school-specific scholarships, there are many general finance scholarships that students can apply for.
Licensing Information:
Licensing requirements vary from career to career. People with Associate's degrees in finance are less likely to need additional exams and licensing before they are able to work. Most of the time, they can just go right to an entry-level job in finance.
Certain careers for Bachelor's and Master's degree graduates do require licensing. Some are licensed on the national level. However, three careers are licensed on a state level: investment advisors, stockbrokers, and life insurance producers.
Investment advisors are registered through the Indiana Securities Division. Indiana requires investment advisors to pass the NASAA Investment Advisor exam. An alternative is to take the General Securities Representative exam and the Uniform Combined State Law exam.
Stockbrokers are licensed through the Indiana Securities Division. They must pass the General Securities Representative exam in addition to the Uniform State Law exam. The majority of stockbrokers must also take the General Securities Principal exam. After receiving their license, stockbrokers must go through continuing education every three years.
Indiana's statutes for life insurance producers require life insurance producers to go through 24 hours of licensing education. Unlike most other states, Indiana allows people to complete their education online or in a classroom. They must pass the Indiana state insurance examination and then register with the Indiana Department of Insurance.
Employment Information:
The job outlook for financial professionals in Indiana is optimistic. The need for financial professionals is growing faster than the national average, and average salaries for financial careers are higher than the national average.
Some of the fastest-growing finance jobs in Indiana are tax preparers (average salary of $33,130), financial examiners (average salary of $73,060), and credit analysts (average salary of $54,970).
Many large investment firms have representatives and locations in Indiana. Some of these firms include Hufford Advisors, CNO Financial Group, JP Morgan Chase, and Beech Grove. Other major finance employers are New York Life Insurance Company, Springleaf Financial Services, Citimark Management, and First Midwest Bank.