Finance Programs in Florida
<!- mfunc feat_school ->
Featured Programs:
Sponsored School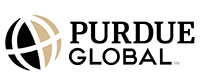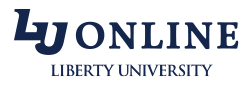 <!- /mfunc feat_school ->
Finance Schools in Florida
State At a Glance
Total Finance Programs:
43
Online Finance Programs:
36
Admissions Requirements:
Moderate
Average Tuition:
$13,645
Average Scholarship Package:
$5,115
Average Grant Amount:
$7,925
Average Housing Cost:
$5,670
Average Gender Ratio:
45% Men / 54% Women
Average Student-to-Faculty Ratio:
18:1
With 43 schools that offer finance degrees, Florida is full of opportunities for students who want to study finance. There are 32 options for Associate's degrees and 35 options for Bachelor's degrees. Twenty-six schools offer Master's degrees in finance, and 15 schools give you the option of finishing a doctorate degree.
The average annual tuition for a finance degree in Florida is $13,645, very close to the national average. There are also considerable opportunities for financial aid, as the average scholarship package for students is $5,115 and the average grant is $7,925.
Florida is known for its strong finance problems that turn students into finance professionals. The top three ranked finance programs in Florida are the University of Florida, Miami Dade College, and the University of Central Florida. All three of these colleges have online classes available, making them good options for students who need more flexibility in their schedule.
Educational Information:
Colleges and universities in Florida deliver a well-rounded finance education to students. Associate's degree students gain basic knowledge and experience in a variety of finance areas, including investments, risk assessment, and bookkeeping. This degree takes about two years to complete. However, many Associate's programs in Florida give students the option of taking summer courses to graduate more quickly.
The University of Central Florida, in their Bachelor's program in finance, aims to provide students with an education in investments, business finance, risk management, insurance, real estate, and more. Classes involved in this degree include Financial Statement Analysis, Portfolio Analysis & Management, Financial Derivatives, and International Financial Management. A Bachelor's degree in finance will take about four years for the average student to finish, as they must complete 120 or more credits to graduate.
A unique finance opportunity is offered by the University of Florida. If a student is working on a Bachelor's degree in finance and has remarkable grades and performance in the program, they may pursue a combined degree. This allows them to pursue their Master's degree in finance and use some of their Master's credits to fulfill Bachelor's requirements. Students must show significant promise and ability to have this option.
Students who prefer more personal attention may want to consider Palm Beach Atlantic University. In their finance program, there is a 13:1 student to faculty ratio, allowing for more one-on-one help. Furthermore, Palm Beach Atlantic University also partners with business associations like Global Business Forum to give students a chance to work directly with financial investments.
Licensing Information:
Upon finishing your finance degree, you may be required to take further exams if you want to be able to work in certain fields. If you have an Associate's degree in finance, you will more likely than not be able to go straight into the workforce as a bookkeeper or financial clerk.
However, if you want to work as a life insurance producer, stockbroker, or investment advisor, you will need to be licensed in the state of Florida. To become licensed as a life insurance producer, you must go through a 40-hour course and then pass an exam that is given by Pearson VUE. At that point, you can register with the Florida Department of Financial Services Division of Agent and Agency Services. Continuing education credits are required every two years to maintain your license.
To work as a stockbroker, you must pass the Series 63 or 66 state exam in addition to exam 6 or 7. Stockbrokers must take a refresher course after two years; after this initial refresher course, it must be repeated every three years. Stockbrokers register with the Office of Financial Regulation.
Investment advisors must be registered with the Office of Financial Regulation. Taking the Series 65 exam or the Series 66 and 7 exam will allow you to register.
Employment Information:
Due to the high percentage of retired people living in Florida, financial planners are in high demand. They are needed both to help people prepare for retirement and to help retired people use their funds most effectively in their golden years.
The salaries for financial professionals are slightly under the national average. However, the cost of living in Florida is considerably lower than the national average. For those with Bachelor's or Master's degrees, the salary range goes from $42,880 for credit counselors to $88,510 for financial examiners. Bookkeepers and financial clerks earn an average of $33,480 per year.