Finance Programs in Delaware
<!– mfunc feat_school –>
Featured Programs:
Sponsored School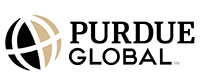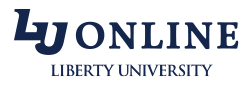 <!– /mfunc feat_school –>
Finance Schools in Delaware
State At a Glance
Total Finance Programs:
5
Online Finance Programs:
4
Admissions Requirements:
Moderate
Average Tuition:
$12,580
Average Scholarship Package:
$6,026
Average Grant Amount:
$7,498
Average Housing Cost:
$6,247
Average Gender Ratio:
41% Men / 58% Women
Average Student-to-Faculty Ratio:
21:1
Delaware, due to being one of the smallest states in the United States, has five schools that offer finance programs. Four of the schools offer Associate's degrees in finance, while all five offer Bachelor's degrees in finance. All five schools also offer Master's degrees in finance. Four of the five schools offer doctoral PhD programs.
Delaware State University and Wilmington University are the two most affordable colleges in the state. Tuition at Delaware State University is $7,663 per year for Delaware residents and $15,692 per year for non-residents. Tuition at Wilmington University is approximately $7,920 per year for residents and non-residents.
The two most expensive schools in the state are Widener University and Goldey-Beacom College. Widener University's tuition is $37,370 per year. However, 97% of students receive financial assistance. Tuition at Goldey-Beacom College is approximately $25,000 per year. However, Goldey-Beacom College also offers significant scholarships for the majority of students.
Educational Information:
While there are only five finance programs in the state, there is still a wide variety of programs and specialties students can choose from. Those who choose an Associate's degree in finance can typically expect to finish their degree in two years. This degree prepares Delaware students to start out as a bookkeeper or financial clerk.
Bachelor's programs in Delaware offer many different specialties. At Widener University, students can choose from two tracks of study: one that prepares students for financial investment jobs, and one that prepares students for the world of financial advising. Finance majors can manage the Student Investment Fund of $45,000.
In the finance program at Goldey-Beacom College, students take classes like Calculus, Microeconomics, International Economics, and Financial Management. Most Bachelor's degrees in finance take about four years to complete. Goldey-Beacom College requires about one semester of credits more than other colleges, so it may take four and a half years.
Master's programs in Delaware give students the chance to focus on business finance or other finance specialties. The program at Wilmington University is part of a Master's in Business Administration and includes courses like Investments, Corporate Taxation, and Advanced Financial Analysis. This degree requires students to complete 36 credits. For a full-time student, this is about two or two and a half years of study. The Master's program at Goldey-Beacom College also requires 36 credit hours from students in classes like Managerial Economics, Fixed Income Securities, and Corporate Valuation.
There are many different types of scholarships and grants available to Delaware finance students. Citibank in Delaware offer a $3,000 scholarship to finance students each academic year.
Licensing Information:
Students who leave a Delaware school with an Associate's degree in finance will likely not need any type of licensing or exam to begin working. This is because an Associate's degree in finance prepares students for careers as bookkeepers, financial clerks, accounting clerks, and other entry-level finance jobs.
However, those with Bachelor's or Master's degrees in finance may need a license if they want to work as an Investment Advisor, Life Insurance and Annuities representative, or stockbroker.
Those who work as investment advisors in Delaware must take either the Uniform Investment Advisor Law Examination or the General Securities Representative Examination along with the Uniform Combined State Law Examination. After passing these exams, they must register with the Delaware Securities Division.
According to the Delaware Department of Insurance, life insurance producers must pass a Pearson VUE test that tests their knowledge of life insurance. After passing the test, they must take 24 hours of continuing education every two years.
Stockbrokers in Delaware must register with the Delaware Securities Division. Stockbrokers have to pass the Series 63 or the Series 66 and Series 7 exams to become licensed.
Employment Information:
The average income for Delaware finance professionals is about on par with national averages. The lowest paid financial professional is a tax preparer, earning $29,650 annually on average. Personal financial advisors are the highest paid financial professionals in Delaware, making on average $85,800 per year. Those with Associate's degree can also earn a significant amount of money in Delaware as well. Financial clerks make an average of $41,490 per year.
Delaware has a higher-than-average percentage of retirement-age residents, leading to an increased need for financial and estate planners. Some of the largest finance employers in Delaware include Robert Half Finance & Accounting, Randstad Finance & Accounting, Farm Family Insurance Company, and Kforce Finance and Accounting.