Finance Programs in Arizona
<!- mfunc feat_school ->
Featured Programs:
Sponsored School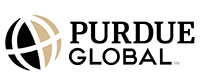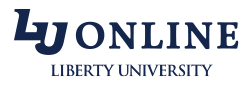 <!- /mfunc feat_school ->
Finance Schools in Arizona
State At a Glance
Total Finance Programs:
17
Online Finance Programs:
16
Admissions Requirements:
Moderate
Average Tuition:
$7,937
Average Scholarship Package:
$3,977
Average Grant Amount:
$5,317
Average Housing Cost:
$5,502
Average Gender Ratio:
41% Men / 57% Women
Average Student-to-Faculty Ratio:
18:1
Seventeen schools in Arizona offer finance degrees. Of these schools, ten offer an Associate's degree in finance. One school offers a certificate in finance. Ten offer a Bachelor's degree in finance, eight offer Master's degrees in finance, and five offer PhD programs in finance.
There are many study abroad opportunities for Arizona finance students. Seven schools offer study abroad programs, including Northern Arizona University, Arizona State University, and Grand Canyon University.
Some of the most popular schools in Arizona for finance students are University of Arizona, Arizona State University, and Eastern Arizona College. University of Arizona and Arizona State University have high acceptance rates in addition to weekend and online classes, making them appealing options for non-traditional students. Eastern Arizona College has the most affordable tuition, at $960 per semester for both resident and non-resident students.
Educational Information:
Class and degree requirements are very similar between colleges in Arizona. An Associate's degree in finance takes approximately two years (four semesters) for a full-time student, as a finance associate program requires about 60 credits. A finance Associate's degree includes classes in Accounting Principles, Business Calculations, Business Law, and Investments. This is in addition to lower-level general education requirements including English classes, general math courses, and humanities courses.
Some colleges that offer Bachelor's degrees in finance, such as Arizona State University, offer finance as a complementary major. A second major must be chosen; it may be another business major or a major outside of the business program. The classes required for a Bachelor's degree include Calculus, Mathematics for Business Analysis, Managerial Accounting, Macroeconomic Principles, and Business Statistics.
Many colleges, such as Northern Arizona University, have stringent academic requirements for finance students. Getting below a C in accounting or finance classes may be grounds for being dropped from the program. At Northern Arizona University, finance majors must also choose a certificate, more upper-level business courses, or a minor outside of the business school.
Master's degrees in finance have various specialization tracks you can pursue. These specializations include Investment Management, Fixed Income, Corporate Finance, and Real Estate Finance. These programs generally take two years to complete, as they require 30 credit hours in course work and six credit hours of thesis work. Many Master's programs in finance require or at least give students the option to take summer semester courses in order to graduate more quickly.
Licensing Information:
Those who pursue licensure as a stockbroker in Arizona must register with the Arizona Securities Commission. This is after passing a Series 63 or 66 exam and an exam that focuses on the product that they will sell. Stockbrokers must also keep up with two aspects of continued education: a computerized refresher course that is taken after two years and then every three years, and a Firm Element. This requires firms to inform agents of changes in the industry.
Selling life insurance and fixed annuities in Arizona also requires a license. You must pass a Prometric life insurance producer exam and then maintain 40 hours of continuing education every two years.
To become an Investment Adviser Representative, you must register with the Arizona Corporation Commission's Securities Division. This requires you to pass the Series 65 exam or the Series 7 and 66 exam.
Employment Information:
Thanks to a unique makeup of residents in Arizona, outlook is good for finance degree holders. There is a larger-than-average percentage of people nearing retirement age, meaning that there are many individuals who require assistance in preparing for retirement and cautiously managing their funds. There is also a larger-than-average percentage of children under five years of age, which means that there is a glut of parents who will soon be investing and saving for children's college funds.
Many investment firms have locations in Arizona, giving finance graduates a wide variety of places to apply for work. Some of the biggest employers include Edward Jones, Genworth Financial, Northern Trust Corporation, and WealthTrust Arizona.
Financial analysts in Arizona make an average of $74,960, or $36.04 per hour. The lowest paid finance positions are credit counselors, averaging $18.36 per hour and $38,190 per year. Other finance careers fall somewhere in between the income of credit counselors and financial analysts.