Finance Programs in Wyoming
<!– mfunc feat_school –>
Featured Programs:
Sponsored School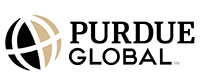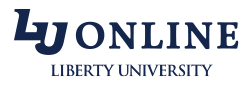 <!– /mfunc feat_school –>
Finance Schools in Alabama
State At a Glance
Total Finance Programs:
4
Online Finance Programs:
4
Admissions Requirements:
Easy
Average Tuition:
$6,392
Average Scholarship Package:
$2,765
Average Grant Amount:
$6,497
Average Housing Cost:
$3,540
Average Gender Ratio:
49% Men / 50% Women
Average Student-to-Faculty Ratio:
18:1
The western state of Wyoming has four schools that offer finance degrees. They are primarily concentrated in the southeast corner of the state. Of these four schools, three offer Associate's degrees in finance. Bachelor's degrees in finance are available at two schools in Wyoming. One school offers a Master's degree in finance, and the same school is the only one that has a PhD program in finance.
The three largest colleges with finance degrees in Wyoming are the University of Wyoming, Northwest College, and Laramie County Community College. The University of Wyoming is the only school in Wyoming with study abroad opportunities.
Average tuition in Wyoming is $6,392. This is fairly low when compared to the rest of the country, making Wyoming one of the most affordable states for getting a degree.
Educational Information:
Students who choose to earn an Associate's degree in finance often go on to work in entry level finance careers. Most schools that offer Associate's degrees are technical/community colleges, like Northwest College and Laramie County Community College. This degree takes an average of two years to complete. Students will be expected to take classes in general education subjects, including humanities and social sciences. They will also be able to take courses in general finance and accounting.
Bachelor's degrees, such as the one offered at the University of Wyoming, are the most popular finance degree. Students can earn a Bachelor's degree in finance in about four years. Coursework for a Bachelor's degree in finance includes classes in International Finance, Investments, Corporate Finance, and Stocks. These courses all prepare students for a high-level career in finance. Students may also choose to pursue a Master's degree instead of entering the workforce right away.
Earning a Master's degree can increase your career opportunities and potential earnings. If you go full-time, you may be able to finish a Master's degree in one year or less. Most students go part-time and take about two years to finish their degree. Most schools that offer Master's degrees are large universities, like the University of Wyoming. Students learn more about their intended career path in graduate school, whether their interests lie in corporate finance, international finance, or investments. If you have a finance career prior to earning a Master's degree, your employer may pay some or all of your tuition for you to go back to school.
Licensing Information:
Finance graduates who want to work as investment advisors, stockbrokers, and financial planners in Wyoming must be licensed to do so.
To become licensed as an investment advisor, you have to first pass the Series 65 exam. You may also choose to take the Series 66 exam and the Series 7 exam. After passing these exams, you can get your license from the Secretary of State Compliance Division.
Stockbrokers working in Wyoming must first pass the Series 63 or 66 exam. They must also pass the Series 6 or 7 exam. After passing these exams, they can register with the Secretary of State Compliance Division. State law requires stockbrokers to take a refresher course after two years and every three years after that.
Financial planners that sell life insurance or fixed annuities in Wyoming must register with the Wyoming Insurance Department. Applicants must pass the life insurance and fixed annuities exam before licensure. After being licensed, you must complete 24 hours of continuing education every two years.
Employment Information:
There are many large financial employers in Wyoming that hire talented finance graduates. Some of the largest finance employers in Wyoming include Friess Associates, Frontier Asset Management, Wealth Design Consulting, Kaiser Wealth Management, and Edward Jones.
The Bureau of Labor Statistics report on Wyoming shows that salaries for financial careers are higher than national averages. With a Bachelor's or Master's degree, you may work as a personal financial advisor, loan officer, or auditor. Average salaries for these careers range from $44,350 for tax preparers to $91,360 for financial analysts.