Finance Programs in Wisconsin
<!– mfunc feat_school –>
Featured Programs:
Sponsored School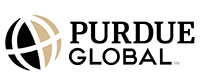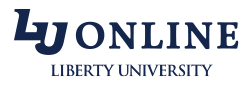 <!– /mfunc feat_school –>
Finance Schools in Alabama
State At a Glance
Total Finance Programs:
30
Online Finance Programs:
29
Admissions Requirements:
Moderate
Average Tuition:
$12,541
Average Scholarship Package:
$4,184
Average Grant Amount:
$6,623
Average Housing Cost:
$4,185
Average Gender Ratio:
43% Men / 57% Women
Average Student-to-Faculty Ratio:
18:1
The Midwestern state of Wisconsin has 30 schools that offer finance degrees. Of these 30 schools, 23 offer Associate's degrees in finance and 22 have Bachelor's-level degrees in finance. Sixteen schools award Master's degrees in finance and nine award PhD degrees in finance.
With so many finance schools in Wisconsin, there are some that really stand out. Three popular finance programs in Wisconsin are at the University of Wisconsin – Madison, University of Wisconsin – Milwaukee, and University of Wisconsin – Eau Claire. All three of these schools have high acceptance rates, making them good choices for many finance students.
The average cost of tuition in Wisconsin is $12,541. This is a bit higher than normal for a Midwestern state, possibly due to the large amount of private schools in Wisconsin.
Educational Information:
The first step for many finance students is an Associate's degree. This two-year degree allows students to figure out if finance is where their passions really lie. In addition to a general studies requirement, colleges that offer Associate's degree in finance also offer classes in Introductory Accounting, Personal Finance, and Bookkeeping. Northeastern Wisconsin Technical College is one of the most popular Associate's programs, with several locations throughout northeastern Wisconsin.
Many students go straight for a Bachelor's degree in finance, offered at schools like University of Wisconsin – Eau Claire and University of Wisconsin – Milwaukee. This is a four-year degree that requires students to complete 120 credits. Forty credits are general education credits; the rest are finance and other credits. After earning a Bachelor's degree in finance, students have the knowledge they need to go into many high-level, high-earning finance careers. Additionally, they may choose to go to graduate school.
Master's degrees are offered at large colleges and universities like the University of Wisconsin—Madison. Part-time students will need approximately two years to finish this degree; full-time students can finish it one year or less. Master's degrees in finance tend to focus on one area of study—International Finance, Corporate Finance, and Investments are all popular areas of study. Many students who earn Master's degrees can then go on and take professional licensure exams. Students must have a Bachelor's degree before starting a Master's degree; if their degree is in a field that isn't related to finance, they may have to take additional undergraduate courses.
Licensing Information:
Finance professionals who want to work as investment advisors, stockbrokers, and financial planners must be licensed in Wisconsin prior to beginning work.
The Department of Financial Institutions licenses investment advisors. Wisconsin investment advisors must take one of two combinations of tests: the Series 65 exam or the Series 66 exam in addition to the Series 7 exam.
Stockbrokers in Wisconsin are also licensed by the Wisconsin Department of Financial Institutions. Potential stockbrokers must pass the Series 63 or 66 exam. After that, they must pass at least one exam that is relevant to the stock products they are going to sell. Some of these exams include the Series 6, 7, 22, and 42 exams.
Professionals who want to sell life insurance and fixed annuities as financial planners must be registered by the Office of the Commissioner of Insurance. An approved licensing course must first be completed. You can then take the state's insurance licensing exam.
Employment Information:
There are many large financial companies in Wisconsin that are always looking for talented financial graduates. Some of these employers include Morgan Stanley Smith Barney, CUSO Financial Services, New England Financial, and Bank of the West.
According to the Bureau of Labor Statistics, Wisconsin finance salaries are very close to national averages. With a Bachelor's or Master's degree, you can work in several different career fields. Average salaries for these careers range from $41,920 for credit counselors to $87,540 for financial examiners. Bookkeepers and other financial clerks earn, on average, between $32,370 and $38,210 annually.