Finance Programs in South Carolina
<!– mfunc feat_school –>
Featured Programs:
Sponsored School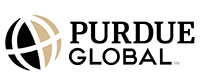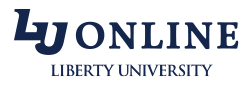 <!– /mfunc feat_school –>
Finance Schools in South Carolina
State At a Glance
Total Finance Programs:
12
Online Finance Programs:
11
Admissions Requirements:
Moderate
Average Tuition:
$14,666
Average Scholarship Package:
$6,647
Average Grant Amount:
$11,146
Average Housing Cost:
$5,103
Average Gender Ratio:
50% Men / 55% Women
Average Student-to-Faculty Ratio:
14:1
The coastal state of South Carolina has 12 colleges and universities that offer degrees in finance. Five schools have Associate's degree options, and nine schools have Bachelor's degrees in finance. Master's degrees in finance are available at seven South Carolina institutions. Students can earn a PhD in finance at three schools in South Carolina.
The average tuition cost in South Carolina is $14,666. This is lower than New England, but higher than Midwest states. The average scholarship package is $6,647, and the average grant is $11,146, making it much easier to pay for school.
Many South Carolina schools are renowned for their finance programs. Three popular schools in the state are University of South Carolina – Columbia, Clemson University, and College of Charleston. All three of these institutions have fairly high acceptance rates.
Educational Information:
Choosing an Associate's degree in South Carolina is a financially sound decision for many students. You can complete this degree in two years and pay less in tuition than you would at a four-year college. The Associate's degree at schools like Piedmont Technical College include classes in Introductory Finance, Accounting, and Personal Finance. Many four-year colleges and universities accept transfer credits from two-year colleges.
Bachelor's degrees are the most prevalent finance degrees. Some schools in South Carolina offer specialization tracks or concentrations so a student can narrow their focus. However, most colleges just offer a general finance degree. Students can then tailor their degree to their interests when they choose their finance electives. A Bachelor's degree in finance will prepare students for the workforce or for graduate school.
Getting a Master's degree is, for some, the next logical step after earning a Bachelor's degree. This degree typically takes two years, as most students go part-time and work full-time. By going to school full-time, students can finish the degree in one year. Depending on the school you go to, you may be able to choose between a Master's degree in finance and a Master's degree in business administration with a concentration in finance.
Licensing Information:
While many finance careers do not require a license or examinations, there are quite a few that do. If you want to work as an investment advisor, stockbroker, or financial planner in South Carolina, you will need to be licensed by the proper board.
To work as an investment advisor in South Carolina, you must first pass the Series 65 examination. In place of the Series 65 examination, you can also take the Series 7 and Series 66 examination. After passing the exam(s), you can register with the South Carolina Securities Division.
Stockbrokers in South Carolina must take the Series 63 or Series 66 examination before they can become licensed. They must also take an exam that is specific to the type of products they are going to sell. Two years after being licensed, stockbrokers have to take a refresher course on the laws and statutes related to their career. After this initial refresher course, it must be repeated every three years.
To work as a financial planner in South Carolina, you have to become licensed with the Department of Insurance. There are no pre-licensing education requirements, but applicants must pass a licensing exam. After becoming licensed, they must also complete 24 hours of ongoing education every two years.
Employment Information:
Finance graduates with Bachelor's or Master's degrees can work in many different fields in South Carolina. Some of the fastest-growing careers are insurance underwriters, loan officers, and financial analysts. Average salaries for these types of careers range from $29,880 for tax preparers to $82,570 for personal financial advisors. Associate's-level careers include bookkeepers, credit counselors, and loan officers. Salaries for these jobs range from $31,770 to $39,130.
Some of the largest finance employers in South Carolina are Edward Jones, Apex Investment Advisors, Palmetto Citizens Trust & Investment Services, Republic Finance, and Credit Central, Inc.