Finance Programs in Rhode Island
<!– mfunc feat_school –>
Featured Programs:
Sponsored School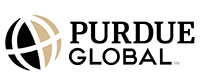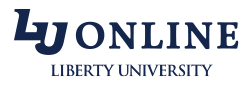 <!– /mfunc feat_school –>
Finance Schools in Rhode Island
State At a Glance
Total Finance Programs:
7
Online Finance Programs:
6
Admissions Requirements:
Moderate
Average Tuition:
$23,966
Average Scholarship Package:
$10,529
Average Grant Amount:
$11,867
Average Housing Cost:
$7,008
Average Gender Ratio:
44% Men / 56% Women
Average Student-to-Faculty Ratio:
17:1
Despite being the smallest state in the country, Rhode Island still has seven colleges that offer finance programs to students. Four schools have Associate's degrees in finance, and six schools have Bachelor's degrees in finance. Master's degrees in finance are available at six schools, and you can get a PhD in finance from three schools.
Average tuition in Rhode Island is $23,966. Tuition in New England and along the coast is often much higher than other parts of the country. However, this is offset by financial aid. The average scholarship package in Rhode Island is $10,529, and the average grant is $11,687.
Educational Information:
Getting an Associate's degree in Rhode Island will take you about two years. It's comprised of 60 credits, 20 of which are general education credits and 40 of which are finance credits. Students take courses in economics, accounting, and general mathematics. Many of the community colleges, including Community College of Rhode Island, have credits that can be transferred to four-year colleges or universities.
A Bachelor's degree is probably the most popular choice for new students. This degree takes about four years to finish. Most universities, including Bryant University, include business education as part of the finance program. This gives students the ability to work in a wide range of places. Classes at this level include Quantitative Analysis, Financial Management Techniques, and International Finance. Students can work in the C.V. Starr Financial Markets Center. This is a simulated training floor that lets students put what they learn into practice.
Master's degrees in finance can propel your career further than you've ever imagined. Students can either get a Master's in finance or a Master's in business administration with a focus in finance. The latter option is more prevalent, offered at schools like Bryant University. Courses at this level include Global Investments, Global Bank Management, and Global Financial Markets & Institutions.
Licensing Information:
Certain finance careers require you to be licensed through the appropriate state board. In Rhode Island, the main careers that fit into this category are investment advisors, stockbrokers, and financial planners.
To become an investment advisor in Rhode Island, you have to pass the Series 65 exam. If this is not an option, you can take either the Series 63 or Series 66 exam in addition to the Series 7 exam. You can then be licensed through the Division of Banking and Securities Regulation.
Stockbrokers in Rhode Island are also regulated by the Division of Banking and Securities Regulation. To be a stockbroker, you have to pass two exams: either the Series 63 or Series 66 and the Series 2 or Series 7 exams. You have to complete a refresher course two years after licensure and every three years after that.
Financial planners that sell life insurance and fixed annuities are registered with the Insurance Regulation Division. Prior to licensure, applicants have to go through 20 hours of education. Then they have to take a producer licensing examination. After initial licensure, financial planners must keep up with 24 hours of ongoing education every two years.
Employment Information:
Salaries for finance professionals are very close to national averages. Graduates who have an Associate's degree in finance may work as bookkeepers, financial clerks, and brokerage clerks. The Bureau of Labor Statistics reports that people in these careers earn average salaries between $35,950 and $43,880.
Bachelor's and Master's degree graduates can work as tax examiners, loan officers, financial analysts, and more. Average salaries for these careers range from $39,370 for credit counselors to $77,460 for credit analysts.
Large finance employers in Rhode Island include Bentley Wealth Advisors, Pyramis Global Advisors, Fidelity, Edward Jones, Maverick Trading, and Amalgamated Life Insurance.