Finance Programs in North Carolina
<!– mfunc feat_school –>
Featured Programs:
Sponsored School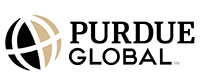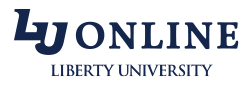 <!– /mfunc feat_school –>
Finance Schools in North Carolina
State At a Glance
Total Finance Programs:
42
Online Finance Programs:
37
Admissions Requirements:
Moderate
Average Tuition:
$9,686
Average Scholarship Package:
$4,429
Average Grant Amount:
$7,991
Average Housing Cost:
$4,598
Average Gender Ratio:
44% Men / 55% Women
Average Student-to-Faculty Ratio:
16:1
With 42 schools offering finance degrees in North Carolina, there is a degree for every prospective finance student. Out of the 42 schools, 25 offer Associate's programs in finance. There are 22 Bachelor's degrees in finance and 19 Master's degrees in finance. Students who wish to earn a PhD in finance can choose from 14 North Carolina schools.
Three popular finance programs in North Carolina are at University of North Carolina – Charlotte, Wake Forest University, and North Carolina State University.
Average tuition at a North Carolina finance school is $9,686 per year, considerably less than states further north. In addition, there is a student-to-faculty ratio of 16:1. This is lower than the student-to-faculty ratio in most states.
Educational Information:
Choosing what type of degree to get is one of the most important decisions you'll make. Each degree level has advantages. An Associate's degree in finance, such as the one offered at Lenoir Community College, will take you about two years to complete. It gives students an overall education in finance, which is enough to prepare you for entry-level careers in finance. Courses at this level include Business Finance, Federal Income Taxes, and Principles of Financial Accounting. If you are unsure about whether or not you want to get a Bachelor's degree, getting an Associate's degree first may be wise. Typically, many credits transfer to a Bachelor's degree.
For most students, a Bachelor's degree takes about four years to complete. This includes 40 credits of general education courses. At Wake Forest University, the Bachelor's degree program includes classes like Corporate Strategy, Introductory Financial Accounting, Principles of Finance, and Intermediate Finance. Students can also work with the Calloway Deacon Alumni Fund, which gives them valuable work experience in finance. Another opportunity at Wake Forest University is using finance as a "gateway major". After completing your Bachelor's in finance, you can spend one more year in school and earn your Master's in Accountancy.
Other schools, like University of North Carolina – Charlotte, dig deeper into Bachelor's degrees in finance. Here, students can choose from three concentrations: finance, finance and accounting, or risk management and insurance.
Finishing a Master's degree in finance enables many students to progress their careers even further. Some schools offer a Master's degree in finance, but more students elect to finish a Master's in business administration with a concentration in finance. With courses like Corporate Governance, Investments, and Financial Statement Analysis & Security Valuation, graduates leave ready to own their own business or work in corporate finance.
Licensing Information:
There are many potential careers out there for finance graduates. While some do not require licensure or exams, many do. If you want to work as a financial planner, stockbroker, or investment advisor, you will need to follow certain licensing steps.
Financial planners that sell fixed annuities and life insurance must register with the North Carolina Department of Insurance. Applicants must complete 20 hours of pre-licensing education. After the course, you may sit for the exam. You must then keep up with 24 hours of continuing education every two years.
To work as a stockbroker in North Carolina, you must register with the North Carolina Securities Division. This involves taking the Series 63 or 66 licensing exam in addition to either the Series 6 or 7 exam.
Investment advisors also register with the North Carolina Securities Division. Before becoming licensed, you must pass either the Series 65 exam or the Series 66 and Series 7 exam.
Employment Information:
There are many large investment firms in North Carolina, offering great career opportunities for finance graduates. Some of these firms are North Star Resource Group, Vypak Consulting, Met Life, AXA Advisors, and Virginia Asset Group.
Other major finance employers in North Carolina include Ally Financial, Grubb Properties, and Wells Fargo.
Financial salaries in North Carolina are, according to the Bureau of Labor Statistics, on par with national averages. After matriculating, graduates may work as financial examiners, credit counselors, tax preparers, and more. Average salaries range from $38,240 for tax preparers to $85,700 for financial examiners.