Finance Programs in New Mexico
<!– mfunc feat_school –>
Featured Programs:
Sponsored School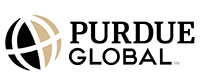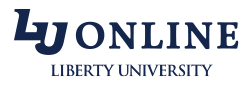 <!– /mfunc feat_school –>
Finance Schools in New Mexico
State At a Glance
Total Finance Programs:
12
Online Finance Programs:
11
Admissions Requirements:
Hard
Average Tuition:
$8,600
Average Scholarship Package:
$3,248
Average Grant Amount:
$6,326
Average Housing Cost:
$3,966
Average Gender Ratio:
45% Men / 54% Women
Average Student-to-Faculty Ratio:
22:1
New Mexico students that want to pursue a degree in finance have 12 different schools to choose from. Of those schools, ten offer Associate's degrees in finance. Eight schools give students the option of pursuing a Bachelor's degree, and there are four schools with Master's programs in finance. One school, New Mexico State University – Main Campus, offers a PhD program in finance.
Tuition in New Mexico is low compared to the rest of the country. A year costs, on average, $8,600. There is a large cluster of schools in Albuquerque, with a few schools spread out around the rest of the state. There are many affordable colleges, including Western New Mexico University, Brookline College – Albuquerque, and Clovis Community College.
Educational Information:
Students who aren't sure of the path they want to pursue or who want to start their career as soon as possible may opt for an Associate's degree. This degree takes two years to complete and it prepares students for a variety of entry-level finance jobs. Clovis Community College and other school that offer Associate's degrees offer classes like Principles of Finance, Personal Income Tax, and Introduction to Accounting I.
Bachelor's degrees are the most versatile finance degrees. They prepare students to pursue a wide variety of finance careers, from financial analyst to personal financial planner. This degree will take most students four years to complete. The program at New Mexico State University – Main Campus includes courses in banking, insurance, real estate, and corporate finance. Your program advisor can help you create a course schedule that targets the finance fields that you are most interested in.
A Master's degree in finance typically follows a Bachelor's degree in finance or a related field. A Master's degree can take as little as one year if you go through an accelerated program, but it takes most students two years. Colleges, including New Mexico State University – Main Campus, require students to take classes like Financial Management, Financial Futures Markets, Investment Concepts, and Money & Capital Markets.
Licensing Information:
Certain finance careers in New Mexico require you to be licensed. They may also require further examination and continuing education hours. Investment advisors, stockbrokers, and financial planners must all be registered in New Mexico before beginning to work.
Investment advisors in New Mexico register with the New Mexico Securities Division. You must first pass the Uniform Investment Advisor Law Examination or the Uniform Combined State Law Examination in conjunction with the General Securities Representative Examination.
Stockbrokers working in New Mexico are regulated by the New Mexico Securities Division. They must receive a 70% or better score on the Series 63 or 66 exam. In addition, they must take an exam that covers what products they sell. Some of these exams are the Series 6, 17, 22, 52, and 62. Ongoing education requirements require stockbrokers to take a refresher course two years after licensure, and every three years thereafter.
To work as a financial planner in New Mexico, you must be registered with the Office of the Superintendent of Insurance. This licenses you to sell life insurance and fixed annuities. You must keep up with 15 hours of continuing education every year to keep your license.
Employment Information:
Some of the biggest finance employers in New Mexico are Federal Reserve Bank, Los Alamos National Laboratory, State Farm Insurance, Vanguard Group, Wells Fargo, and Merrill Lynch.
According to the Bureau of Labor Statistics, financial salaries in New Mexico are slightly lower than national averages. If you have a Bachelor's or Master's degree, average salaries range from $36,280 for credit counselors to $78,520 for financial examiners. Associate-level careers, including bookkeepers and brokerage clerks, have average salaries that range from $22,980 to $35,980.