Finance Programs in New Jersey
<!– mfunc feat_school –>
Featured Programs:
Sponsored School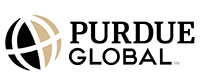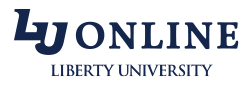 <!– /mfunc feat_school –>
Finance Schools in New Jersey
State At a Glance
Total Finance Programs:
19
Online Finance Programs:
17
Admissions Requirements:
Moderate
Average Tuition:
$20,382
Average Scholarship Package:
$9,186
Average Grant Amount:
$11,630
Average Housing Cost:
$7,761
Average Gender Ratio:
45% Men / 54% Women
Average Student-to-Faculty Ratio:
16:1
The small New England state of New Jersey includes 19 colleges and universities that have finance programs. There are six options for an Associate's degree in finance, and 17 options for a Bachelor's degree in finance. Sixteen schools have Master's-level programs in finance and eight have PhD programs in finance.
New Jersey is a fairly expensive state to go to school in, with an average tuition cost of $20,382. This is typical with schools on the east coast, which tend to cost more than schools in the Midwest. However, there are also many scholarship opportunities for finance majors in New Jersey.
Some of the most popular finance schools in the state are at Rutgers University – Newark, Rutgers University – Camden, and Seton Hall University. All three of these schools have acceptance rates over 50%, making them a good choice for many finance students.
Educational Information:
Pursuing an Associate's degree in finance is a good move for those who want to get started on their career right away. Tuition at community/technical colleges is usually cheaper than tuition at a four-year university, and many credits from a community college will transfer to a four-year college or university. Most colleges, including Passaic County Community College, require 20 credits of general education courses. A degree at this level includes courses like Introduction to Accounting and Personal Finance.
A Bachelor's degree is the most popular degree choice for incoming students. It takes approximately four years to finish and prepares students for either a career in finance or graduate-level coursework. Seton Hall University offers a Bachelor's degree in finance; students can also choose to concentrate on Mathematical Finance. Courses at this level include Global Financial Markets, Financial Markets and Institutions, Short-Term Financial Management, and Principles of Finance.
If you choose to get a Master's degree in finance, you will first need a Bachelor's degree in finance or a related field. Some schools offer a Master's degree in finance, but more offer a Master's in business administration with a concentration in finance. These degrees include courses like Advanced Financial Management, Financial Institutions and Markets, and Financial Statement Analysis.
Licensing Information:
Depending on your desired career field, you may need to take exams and pursue a license to be able to work. Most Associate's-level careers do not require licensure. However, there are several careers for Bachelor's and Master's degree graduates that do require additional licensing and examination. The three main careers in New Jersey are financial planners, stockbrokers, and investment advisors.
To become a financial planner that sells fixed annuities and life insurance, you must register with the New Jersey Department of Banking and Insurance. Prior to becoming licensed, you must complete twenty hours of licensing education. Then you can take the life producer examination with PSI Online. Ongoing education requires financial planners to have 24 hours of continuing education every two years.
Stockbrokers in New Jersey have to register with the New Jersey Bureau of Securities. They must take the Series 7 exam. After two years of licensure, stockbrokers must take a refresher course, which is then repeated every three years.
Investment advisors in New Jersey are registered with the Bureau of Securities. If you are interested in becoming an investment advisor, you must take the Series 65 or the Series 66 and Series 7 exams.
Employment Information:
Financial professionals looking for a place to call home have many opportunities in New Jersey. The Bureau of Labor Statistics reports that finance salaries in New Jersey are higher than national averages. For people with Bachelor's and Master's degrees, salaries range from $44,380 for credit counselors to $93,170 for financial analysts. If you have an Associate's degree in finance, average salaries range from $30,840 to $49,710.
Major finance employers in New Jersey include JP Morgan Chase, Gilford Securities, and BCG Securities. Other big employers include Robert Half Finance & Accounting, Wells Fargo, and Movado Group Inc.