Finance Programs in Nevada
<!– mfunc feat_school –>
Featured Programs:
Sponsored School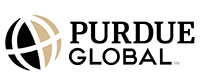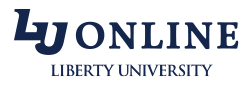 <!– /mfunc feat_school –>
Finance Schools in Nevada
State At a Glance
Total Finance Programs:
4
Online Finance Programs:
4
Admissions Requirements:
Moderate
Average Tuition:
$6,832
Average Scholarship Package:
$1,820
Average Grant Amount:
$4,472
Average Housing Cost:
$5,315
Average Gender Ratio:
45% Men / 55% Women
Average Student-to-Faculty Ratio:
17:1
Finance students in Nevada have four colleges that they can choose from. One of those schools offers an Associate's degree in finance, and all four have Bachelor's degrees in finance available. Three schools have Master's degrees in finance available, and two offer PhD-level finance programs.
Thanks to Nevada's very low cost of living, tuition in this area is very expensive. Average annual tuition is $6,832. Two schools have study abroad options: the University of Nevada – Las Vegas, and the University of Nevada – Reno.
Educational Information:
An Associate's degree in finance is the quickest finance degree that a Nevada student can earn. For a full-time student, the program takes two years from start to finish. The only Nevada school that offers this degree is the College of Southern Nevada. Students can expect to take classes like Introduction to Accounting and Business Finance. The classes both prepare students for an entry-level career in finance and Bachelor's level work in finance.
All four finance schools in Nevada offer Bachelor's degrees in finance. This degree is a prerequisite to a Master's degree. At the University of Nevada – Reno, Bachelor's students in finance are encouraged to partake in an independent study with a faculty member to delve into a finance topic that interests them. Students take courses like Acquisitions & Mergers, International Finance, and Introduction to Finance. They can tailor their elective choices to concentrate on one area of finance in which they hope to work.
Finance students at the University of Nevada – Las Vegas have a unique opportunity with the Rebel Investment Group. This is a student managed fund. Students who have excelled in finance courses, passed through a series of interviews, and obtained instructor permission may enroll in one of these courses and get experience managing a real fund.
A Master's degree in finance takes approximately two years to complete. It may take longer to complete if a student chooses to go part-time. The Master's degree program at University of Nevada – Reno prepares students for certification as Chartered Financial Analysts, Certified Financial Managers, and Certified Treasury Professionals. Classes included at this level include International Finance, Investment Management, Security Analysis and Portfolio Management, and Commercial Bank Management.
Licensing Information:
Certain finance careers in Nevada require additional licensing and examination. Three that are regulated on a state level are investment advisors, stockbrokers, and financial planners that sell life insurance and fixed annuities.
To become an investment advisor in Nevada, you must pass the Series 65 exam. The Series 66 and 7 exam together serve as an alternative to the examination requirement. Advisors that will manage more than $100 million must also register nationally. All investment advisors must register with the Securities Department of the Secretary of State.
Stockbrokers in Nevada must also register with the Securities Department in Nevada. They must pass either the Series 63 or Series 66 exam in addition to the Series 7 exam. A refresher course is required two years after initial licensure. It must be repeated every three years after the initial refresher course.
To sell life insurance and fixed annuities in Nevada, you must be registered with the Division of Insurance. A Division-approved pre-licensing course must be completed, and then a state insurance exam must be taken. Continuing education requirements mean that Nevada financial planners must complete 24 hours of ongoing education every two years.
Employment Information:
Some of the largest finance employers in Nevada are investment firms, including Wells Fargo, Alamo Capital, Merrill Lynch, and First Command Financial Services. Other major financial employers include Fisher Investments and American National Insurance Company.
According to the Bureau of Labor Statistics, some of the most popular finance careers in Nevada include loan officers, appraisers, and personal financial advisors. Average salaries for these careers range from $45,580 to $77,080. Associate's degree holders can find work as bookkeepers, procurement clerks, and financial clerks. Salary ranges for these jobs go from $27,450 to $41,640.