Finance Programs in Minnesota
<!– mfunc feat_school –>
Featured Programs:
Sponsored School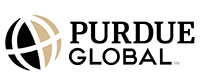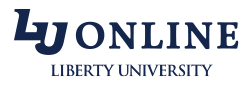 <!– /mfunc feat_school –>
Finance Schools in Minnesota
State At a Glance
Total Finance Programs:
28
Online Finance Programs:
26
Admissions Requirements:
Moderate
Average Tuition:
$16,029
Average Scholarship Package:
$6,014
Average Grant Amount:
$7,321
Average Housing Cost:
$4,183
Average Gender Ratio:
44% Men / 58% Women
Average Student-to-Faculty Ratio:
18:1
The cold state of Minnesota is home to 28 schools with finance degrees. Twenty schools have Associate's-level programs, and 25 schools have Bachelor's degrees in finance. Students who want a Master's degree in finance can choose from 16 different schools, and students interested in a PhD have 11 choices.
The majority of finance schools are clustered around the St. Paul and Minneapolis Twin Cities area, with a few schools spread out around the state. Due to the concentration of schools in the metropolitan area, average tuition is slightly higher than other states in the Midwest. The average annual tuition for a finance program in Minnesota is $16,029.
However, this is offset by financial aid opportunities. The Steve and Kathie Wilcox Finance scholarship is available to finance students at Minnesota State University. The BNSF Railway Company also has a scholarship available to marketing and finance students. They award $1,250 to scholarship winners every year.
The top three finance schools in Minnesota are at College of Saint Benedict, Hamline University, and University of Minnesota – Twin Cities. All three have fairly high acceptance rates, from 49% to 76%.
Educational Information:
Each type of finance degree is right for a different type of student. An Associate's degree in finance takes approximately two years to complete and often costs less annually than a Bachelor's degree. A Bachelor's degree requires a four-year commitment, but is perfect for students who want a thorough education in finance in preparation for a variety of careers. Pursuing a Master's degree in finance requires a Bachelor's degree in a related field and takes about two years. Finally, a PhD requires a Master's degree and takes between four and seven years.
Choosing an Associate's degree at a Minnesota institution like Minnesota West Community & Technical College will prepare you for a wide variety of entry-level finance jobs. Students take courses like Business Law, Business Math, Principles of Accounting, and Microeconomics. There are also general education courses required, depending on the school you attend.
A Bachelor's degree in finance requires students to take 120+ credits. Many colleges offer specializations or concentrations for students who want to focus on a specific area in finance. St. Cloud State University has a finance program that includes specializations in Insurance, Real Estate, and Real Estate. Required classes include Employee Benefits and Group Insurance, Real Estate Appraisal, and Risk Management. Students must complete 40 credits of general education, which comes out to about 13 general education classes.
Choosing a Master's degree prepares a student for career growth. Students may opt to find a specialized Master's degree in finance or a Master's degree in Business Administration with a concentration in finance/financial management. A degree at this level requires courses like Corporate Venturing, Provider Management, Investments Management, and Auditing.
Licensing Information:
There are several finance career choices that require additional study, examination, and licensure. The three main finance careers that require licensure in Minnesota are financial planners, stockbrokers, and investment advisors.
To become a financial planner that sells fixed annuities and life insurance, you must complete 20 hours of pre-licensing training. However, if you are a Certified Employee Benefit Specialist, Chartered Life Underwriter, or Certified Financial Planner, this requirement is waived. Licensure is done through the Department of Commerce and Insurance. You must keep up with 24 hours of ongoing education every two years.
Stockbrokers in Minnesota get licensed by the Securities Division of the Minnesota Department of Commerce. You must complete the Series 63 or Series 66 exam, in addition to an exam that is specific to the products you sell.
Working as an investment advisor requires you to register with the Securities Division of the Minnesota Department of Commerce. Graduates must also take the Series 65 exam.
Employment Information:
Many of the largest finance employers in Minnesota are investment firms. Some of these firms include North Star Resource Group, Honkamp Krueger Financial Services, Bremer Financial Corporation, and Edward Jones. Other large finance employers include Datacard Group, Robert Half Management Resources, and Fisher Investments.
People with a Bachelor's or Master's degree in finance have many careers open to them. They may work as insurance underwriters, credit counselors, or personal financial advisors. The Bureau of Labor Statistics reports that average salaries for these careers range from $40,420 to $74,020.