Finance Programs in Massachusetts
<!- mfunc feat_school ->
Featured Programs:
Sponsored School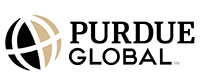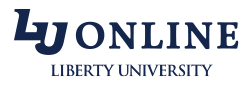 <!- /mfunc feat_school ->
Finance Schools in Massachusetts
State At a Glance
Total Finance Programs:
27
Online Finance Programs:
23
Admissions Requirements:
Moderate
Average Tuition:
$26,599
Average Scholarship Package:
$12,288
Average Grant Amount:
$14,138
Average Housing Cost:
$7,173
Average Gender Ratio:
46% Men / 54% Women
Average Student-to-Faculty Ratio:
18:1
Massachusetts has 27 colleges that have degree programs in finance. The majority of them are located in or around Boston, but there are some spread out in the rest of the state. Fourteen schools offer Associate's degrees in finance. If you want to pursue a Bachelor's degree in finance, there are 23 options to choose from. Twenty-one schools have Master's programs in finance, and 13 schools have PhD programs in finance.
The three best finance programs in Massachusetts are at Boston College, University of Massachusetts Amherst, and Northeastern University. Boston College and Northeastern University are fairly competitive, with acceptance rates of 28% and 31%, respectively.
Tuition in Massachusetts is fairly high, with average tuition for a year being $26,599. However, there are many types of financial aid for finance students. The ALPFA/HCF Scholarship has scholarships for finance students, as does the Surety Association Minority Scholarship. The Ritchie-Jennings Memorial Scholarship fund offers scholarships of up to $10,000 for finance students.
Educational Information:
With all of the degree programs to choose from, it's important for Massachusetts students to choose the right degree. An Associate's degree in finance will take approximately two years. A Bachelor's degree takes four years, and a Master's degree takes two years of study on top of a Bachelor's degree. A PhD requires both a Bachelor's and a Master's degree, and it takes 4 to 7 additional years of study.
An Associate's degree, such as the one offered at North Shore Community College, involves a few general education classes. Additionally, students take basic finance classes like Math for Business and Finance, Business Ethics, and Personal Finance.
Earning a Bachelor's degree in finance will prepare you for several different careers in finance. Western New England University has a Bachelor's program that offers classes in International Finance, Business Law, Accounting, and Financial Institutions. Other colleges, such as the University of Massachusetts Amherst, have different specializations in finance. They have four different concentrations: Corporate Finance, Financial Analyst, Risk Management, and Alternative Investments. To complete a degree in one of these specialties, students must take courses in Advanced Corporate Finance, Investments, and Bank Management.
A Master's degree in finance, such as the one offered at Suffolk University, is for students who want to advance their career in finance and explore new opportunities. Courses include Economic Analysis for Managers, Investment Analysis, Options and Futures, Financial Policy, and Investment Banking.
Licensing Information:
Many finance careers in Massachusetts do not have specific licensing requirements. This is particularly true for those who have an Associate's degree and pursue entry-level careers as bookkeepers, financial clerks, and collectors. These jobs are entry-level finance jobs.
However, those who have a Bachelor's or Master's degree in finance may have different licensing requirements for the career of their choice. If you want to work as a stockbroker, life insurance producer, or stockbroker, there are licensing requirements you must abide by.
To be an insurance producer in Massachusetts, you must register with the Division of Insurance. Insurance producers must take a pre-licensing course and then pass the Producer's Exam for Life Insurance. Massachusetts law requires life insurance producers to take 60 hours of continuing education in the first three years of licensure. For every three-year period after that, 45 hours of continuing education must be completed.
Working as a stockbroker in Massachusetts means that you are regulated by the Massachusetts Securities Division. Stockbrokers have to pass the Series 63 or Series 66 exam. They must also pass the Series 6 or 7 exam, depending on the products they sell. The Regulatory Element of continuing education requires a training course to be completed after two years of licensure. After that, the training course must be repeated every three years.
To become an investment advisor in Massachusetts, you must register with the Massachusetts Securities Division. Investment advisors must pass the Series 65 exam; they may also pass the Series 66 and Series 7 exam.
Employment Information:
Some of the largest finance employers in Massachusetts are investment firms. Large investment firms in Massachusetts include Ameriprise Financial, Wellington Management Company LLP, State Street Corporation, and the Massachusetts Credit Union League. Other major financial employers in Massachusetts include Robert Half Finance & Accounting, Michael Page, and Morgan Stanley Wealth Management.
Average salaries for Bachelor's and Master's degree holders in Massachusetts are considerably higher than the national average. Careers at this level include credit counselors, loan officers, and credit analysts. Average salaries range from $55,950 to $109,980.
Finance professionals with Associate's degrees often work as auditing clerks, financial clerks, and brokerage clerks. Average salaries for these careers range from $28,390 to $47,340.