Finance Programs in Kansas
<!– mfunc feat_school –>
Featured Programs:
Sponsored School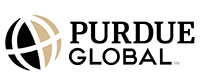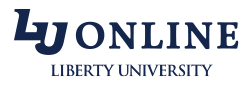 <!– /mfunc feat_school –>
Finance Schools in Kansas
State At a Glance
Total Finance Programs:
21
Online Finance Programs:
20
Admissions Requirements:
Moderate
Average Tuition:
$11,585
Average Scholarship Package:
$5,431
Average Grant Amount:
$6,732
Average Housing Cost:
$3,460
Average Gender Ratio:
47% Men / 52% Women
Average Student-to-Faculty Ratio:
15:1
Overall, there are 21 schools in Kansas with finance degrees, mostly centered around urban areas like Kansas City and Wichita. Sixteen of those schools offer Associate's-level degrees in finance and there are also 16 schools that have Bachelor's programs in finance. There are 12 Master's degree programs in Kansas, and five PhD/doctoral programs.
The three strongest finance programs in Kansas are at Kansas State University, University of Kansas, and Pittsburg State University. There are many financial aid opportunities; the average scholarship package in Kansas is $5,431, and the average grant is $6,732.
Emprise Bank offers an annual scholarship to Kansas finance students every year. There are many other scholarships that are unique to each school.
Educational Information:
What a finance student can expect to learn depends on where they go to school and what degree they are working towards. Someone who is going for an Associate's degree in finance at a school like Hutchinson Community College or Fort Scott Community College can expect to be in school for two years. Associate's programs include courses like Records Management, Managerial Accounting, and Database Management. Students also have to take a few general education courses.
There are many approaches to a Bachelor's-level degree in finance. For instance, McPherson College includes finance as part of their business program. This program is designed for students who are interested in owning their own business. Kansas State University offers three different specialties within their finance program: financial controllership, financial management, and financial services. This allows students to take more classes designed for their desired career. Classes include International Financial Management, Principles of Finance, Taxation, and Business Foundations.
Fort Hays State University offers a Bachelor's degree in finance with a concentration in financial planning. This concentration is designed for students who want to go on to earn their Certified Financial Planner licensure, and includes study programs for the exam.
Master's degree programs in Kansas allow you to focus on a specific area of finance. For example, the program at the University of Kansas is designed for those who want to work in corporate or business finance. Classes include Financial Markets, International Business, and Financing Business Growth. A degree at this level will take approximately two years to complete.
Licensing Information:
If you are pursuing a finance career with an Associate's degree in finance, you probably do not need any additional exams or licenses. Most careers are entry-level and include jobs like bookkeeper and financial clerk.
Holders of Bachelor's or Master's degrees in finance may have to take additional examinations to become licensed in a certain field. In Kansas, stockbrokers, life insurance producers, and investment advisors must be licensed.
To become a stockbroker in Kansas, you must register with the Office of the Kansas Securities Commissioner. You must also take the Series 63 or the Series 66 exam; you may need to take one additional exam that relates to the products you sell. After that, you must keep up with continuing education requirements. You have to take a refresher course two years after becoming licensed, and every three years thereafter.
Life insurance producers working in Kansas are registered through the Kansas Insurance Department. They must take the life insurance producer licensing examination. Twelve hours of ongoing education are required every two years.
If you are interested in working as an investment advisor in Kansas, you must register with the Office of the Kansas Securities Commissioner. Additionally, you must pass the Uniform Investment Advisor Law Examination. If this is not an option, taking the General Securities Representative Examination and the Uniform Combined State Law Examination.
Employment Information:
Employment options for finance graduates in Kansas are strong. Those with Bachelor's or Master's degrees can work as loan officers, credit counselors, financial examiners, credit analysts, and more. The range of average salaries for these careers goes from $37,840 to $96,310.
Associate's degree holders often work as bookkeepers, financial clerks, and payroll clerks. The average salaries for these types of jobs range from $25,540 to $39,530.
Some of the major finance employers in Kansas are BancWest Investment Services, the Mutual Fund Store, Campbell & Associates, and Enterprise Bank. Other large financial employers include Foundation Financial, Westlake Financial, and American Equity Mortgage.