Finance Programs in Illinois
<!- mfunc feat_school ->
Featured Programs:
Sponsored School(s)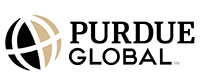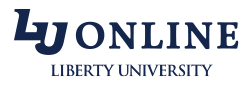 <!- /mfunc feat_school ->
Finance Schools in Illinois
State At a Glance
Total Finance Programs:
48
Online Finance Programs:
39
Admissions Requirements:
Moderate
Average Tuition:
$19,127
Average Scholarship Package:
$7,944
Average Grant Amount:
$10,063
Average Housing Cost:
$5,878
Average Gender Ratio:
43% Men / 56% Women
Average Student-to-Faculty Ratio:
17:1
The bustling state of Illinois has 48 colleges and universities that offer finance degrees. Students who are interested in an Associate's degree in finance have 22 schools to choose from, while Bachelor's degree students can select from 33 programs in Illinois. There are 30 graduate-level programs and 17 PhD programs. One school, the BIR Training Center, offers a finance certificate.
Illinois is full of high-quality finance programs; the three best programs in the state are at DePaul University, University of Illinois at Chicago, and University of Illinois at Urbana – Champaign. The University of Illinois at Urbana – Champaign made the America.edu list of top 20 finance programs in the United States.
There are also many schools with financial aid opportunities. Southern Illinois University, through the Illinois Bankers Association, gives an annual scholarship of varying amounts to a finance major. Illinois State University offers over a dozen different scholarships to finance students.
Educational Information:
Students interested in a finance Associate's degree have lots of schools to choose from. A community college like Lewis and Clark Community College offers a two-year, well-rounded education with classes like Tax Accounting and Financial Accounting. Students also take classes in a variety of other areas including English, basic math, and history.
With all of the options for Bachelor's degrees in finance, students can study almost any concentration they are interested in. The University of Illinois at Urbana – Champaign offers students the chance to focus on Corporate Finance, Risk Management, or Wealth Management. Classes include Security Analysis, Commercial Banking, Derivatives and Trading, and Financial Engineering.
A Master's degree in finance at an Illinois college helps students focus in on one specialized area. Saint Xavier University, for example, offers concentrations in Financial Fraud Examination & Management and Profitability Management. Students complete roughly 30 credits in finance and business, which usually takes one and a half years to two years.
Licensing Information:
Before pursuing a specific finance career in Illinois, it's important to know whether or not you need extra exams or licensing before getting hired. Those who work as bookkeepers and financial clerks do not need licensing. All the training they need is provided on the job.
Several jobs that require Master's or Bachelor's degrees do require licensure in Illinois. Those who work as investment advisors are regulated by the Illinois Department of Securities. Prior to becoming registered, you must pass the Series 65 exam. An alternative is passing the General Securities Administration and the Uniform Combined State Law Examination.
Stockbrokers in Illinois go for registration through the Illinois Department of Securities. They must pass two exams: first, the Series 63 or 66 exam, and second, either the Series 7 exam or another one that is relevant to their field of study. Continuing education is overseen by FINRA and includes a Regulatory Element and a Firm Element.
Financial professionals who intend to sell life insurance or fixed annuities are regulated by the Illinois Department of Insurance. Prior to becoming registered, life insurance producers go through 20 hours of education. Afterwards, they must pass an exam. 24 hours of continuing education must be completed every two years.
Employment Information:
Many large finance companies and firms have branches in Illinois. Finance graduates may go on to work in investment firms, banks, accounting firms, and finance corporations. Some of the largest investment firms in Illinois include Mutual of Omaha, JP Morgan Chase, Guggenheim Partners, First American Bank, and Towers Watson. Other major Illinois finance employers include Security Finance Corporation, Robert Half Finance & Accounting, GE Capital, and Maverick Trading.
Salaries for financial professionals are slightly higher in Illinois than the national average. Jobs for people with Bachelor's and Master's degrees in finance include personal financial advisors, credit analysts, and tax preparers. Salaries range from $48,250 for appraisers to $83,650 for personal financial advisors.
Finance graduates with Associate's degrees can look for jobs as bookkeepers, payroll clerks, and financial clerks. The range of salaries for these jobs go from $34,530 to $39,360.