Finance Programs in California
<!- mfunc feat_school ->
Featured Programs:
Sponsored School(s)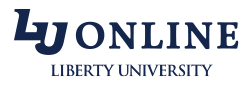 <!- /mfunc feat_school ->
Finance Schools in California
State At a Glance
Total Finance Programs:
60
Online Finance Programs:
51
Admissions Requirements:
Moderate
Average Tuition:
$11,979
Average Scholarship Package:
$6,941
Average Grant Amount:
$7,565
Average Housing Cost:
$6,987
Average Gender Ratio:
41% Men / 57% Women
Average Student-to-Faculty Ratio:
23:1
As one of the most densely-populated states in America, it's no surprise that California has many finance programs to offer students. There are 61 schools in California that offer finance programs. 37 of those schools have Associate's degrees in finance. 25 have Bachelor-level programs in finance, while 22 have Master-level programs. There are 15 PhD programs in finance in California and two certificate programs for finance.
Claremont McKenna College is one that low-income students should take note of on this list. It is one of the few colleges in the entire country that is able to meet the entire financial need of students by using grants, scholarships, and low-interest loans.
There are also some very selective schools on this list, including University of Southern California with a 19% acceptance rate, University of California – Los Angeles with a 27% acceptance rate, and Loyola Marymount University with a 5% acceptance rate. Students with excellent grades should look into these colleges, as having a degree from one of these schools can accelerate your career after graduation.
California State University – Northridge, Menlo College, and Saint Mary's College of California have three of the most popular finance programs in California.
Educational Information:
The average Associate's degree student in California will take two years to complete their degree, assuming that they attend school full-time. These degrees include courses like Accounting I, Investment Strategies, and Financial Planning. Students also take a few selected general studies courses.
Bachelor's programs in California will take the average student about four years to finish, as a Bachelor's degree in finance requires students to complete 120 credits.
Some colleges, such as Pepperdine University, have finance as a concentration within their business program. Here, students take courses like International Finance, Debt Securities, Financial Modeling, Business Valuation, and Capital Markets. Saint Mary's College of California also offers a specialization in finance, requiring students to take Advanced Financial Management, Investments and Financial Markets, and International Finance.
Santa Clara offers a dedicated finance degree. Students may take Introduction to Risk Management, Investments, Financial Management, Corporate Financial Policy, Macroeconomics, and other finance courses.
Many finance programs in California offer International Finance as a specialty or concentration. This may be due to the high number of international finance companies that have offices in California; graduates with knowledge in International Finance may have an easier time getting a job.
Licensing Information:
If you want to sell life insurance or fixed annuities, you will need to acquire a license from the California Department of Insurance. You must first go through 20 hours of pre-licensing education, with 12 more hours in ethics and the California Insurance code. Ongoing education requirements require you to have 24 hours of education hours every two years.
To become an Investment Adviser Representative/Registered Adviser, you must be licensed and registered with the California Department of Corporations. To do so, you must pass one of two combinations of tests: 1. Uniform Investment Adviser Law Examination or 2. General Securities Representative Examination and Uniform Combined State Law Examination.
Working as a stockbroker in California also requires special licensing. Stockbrokers are licensed with the California Department of Corporations. You must pass either the Uniform Securities Agent State Law Examination or the Uniform Combined State Law Examination. In addition, you must pass either the Series 6 or Series 7 exam. Stockbrokers must undergo continuing education in two fields: the Regulatory Element and the Firm Element.
Employment Information:
Thanks to its large size and international presence, California is home to many important investment and financial firms that offer plenty of employment opportunities to finance graduates. Some of the largest investment advisor firms in California include Bank of the West, Edward Jones, Goldman Sachs, Union Bank, Mutual of Omaha, and Arbor Advisors LLC.
The financial planning industry is growing in California faster than almost anywhere in the country. Pockets of rich counties offer opportunities for personal financial planners to get a foothold in the job market.
As of May 2020, finance professionals in California earned the following average salaries:
Financial analysts: $101,180
Financial managers: $162,650
Personal financial advisors: $126,280
Between 2018 and 2028, the number of jobs among the state's financial analysts is projected to increase by 9.4%, resulting in about 4,170 annual job openings during this ten-year period when combined with retirements and natural job turnover.
Between 2018 and 2028, the number of jobs among the state's financial managers is projected to increase by 18.6%, resulting in about 10,220 annual job openings during this ten-year period when combined with retirements and natural job turnover.
Between 2018 and 2028, the number of jobs among the state's personal financial advisors is projected to increase by 7.5%, resulting in about 3,100 annual job openings during this ten-year period when combined with retirements and natural job turnover.
Other major finance employers in California include Robert Half Finance & Accounting, Fisher Investments, Mesirow Financial, GE Capital, and Premier Alliance.
May 2020 Bureau of Labor Statistics salary and job market trends for financial analysts, financial managers, and personal financial advisors. Figures represent state data, not school specific information. Conditions in your area may vary. Data accessed April 2021.
Job growth projections for financial and investment analysts, financial managers, personal financial advisors sourced from the U.S. Department of Labor-sponsored O*Net database and based on state-specific information (2018-2028)