Finance Programs in Alabama
<!– mfunc feat_school –>
Featured Programs:
Sponsored School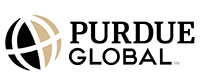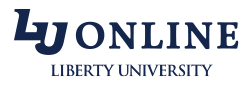 <!– /mfunc feat_school –>
Finance Schools in Alabama
State At a Glance
Total Finance Programs:
22
Online Finance Programs:
20
Admissions Requirements:
Moderate
Average Tuition:
$9,641
Average Scholarship Package:
$5,352
Average Grant Amount:
$6,655
Average Housing Cost:
$4,396
Average Gender Ratio:
44% Men / 55% Women
Average Student-to-Faculty Ratio:
20:1
There are 22 schools in Alabama that offer finance degrees. Within those 22 schools, there are 11 associate-level programs in finance, 19 bachelor-level programs in finance, 16 master-level programs, and 12 PhD doctoral programs. Auburn University, University of Alabama, and Troy University offer three of the most popular finance programs in the state. This is in part due to their public school tuition, large campus size, and high acceptance rates.
Educational Information:
An Associate's degree in Finance takes approximately two years to complete, with most campuses requiring around 60 credits for graduation. A Bachelor's degree in Finance takes roughly four years, assuming that a student attends full-time. A Bachelor's degree requires approximately 120 credits. In Alabama, a Master's degree in Finance can take between two and four years—this depends on whether a student attends full-time or part-time.
The classes required for finance degrees depend on the degree level and school. Students attending school for their Associate's degree in Finance will need to take entry-level finance courses, such as Financial Management, Accounting Concepts, and Financial Accounting. They will also have to take a few general education credits.
Bachelor's degree students will need to take a far more in-depth variety of finance classes, ranging from Macroeconomics to Accounting Concepts, Investments, Financial Institutions, and Financial Risk Management. In addition, Bachelor's degree students have to take a wide range of general education courses. This includes classes in humanities, general math, science, and history. The majority of Master's degree classes are in specialized areas of finance.
Some schools, such as the University of Alabama, require students to either choose another major in addition to finance or a specialty in the finance major. Specializations include Actuarial Science, Banking and Financial Services, Financial Management, Investment Management, and Personal Wealth Management. Others offer finance as a specialty within a business degree.
Licensing Information:
For the majority of graduates, there are no licensing requirements with a degree in finance, as most students start in entry-level jobs that do not require licensure. After three years of working as a financial planner, however, graduates can take the Certified Financial Planner exam. Upon passing the exam, they will be a CFP.
If a student wishes to work as an Investment Adviser Representative they will need to take either the Series 65 examination or the Series 7 and 66 examinations. After passing either of these tests, a graduate will have to register with the Alabama Securities Commission.
Graduates who plan on working as a broker-dealer agent or stockbroker will need to pass the Series 65 exam, the Series 63 exam, or the Series 66 exam. In addition, they must pass either the Series 6 or 7 exam, depending on which investment products they are working with. They must then register with the Central Registration Depository and take a computerized refresher course after their initial two years of work, and every three years afterwards.
Some finance students may go on to sell life insurance and fixed annuities in Alabama after graduating. These graduates must take a course on life insurance that involves 20 classroom hours and a life insurance exam. Thereafter they must register with the Alabama Department of Insurance and complete 24 hours of continuing education every two years.
Employment Information:
Associate's degree holders often work as a personal or business banker. Many of these jobs prefer people with Bachelor's degrees, but will hire and train the right person if they just have an Associate's degree. The average salary for someone starting out as a personal or finance banker with an Associate's degree is $27,000 to $35,000.
Graduates who have Bachelor's degrees in finance have several different career paths they can pursue. They may work as an actuary, financial analyst, loan underwriter, insurance agent, real estate developer, or personal financial planner. The average income for a financial analyst in the United States is $74,350 per year or $35.75 per hour. The need for financial analysts is growing faster than average, providing many career opportunities for new finance graduates.
Alabama has many job opportunities for graduates with degrees in finance. Alabama's per capita personal income is one of the highest in the country, which means that there are lots of families and individuals utilizing the services of financial planners. Because of Alabama's high average income, the biggest employers of finance graduates in Alabama are companies that provide investing and financial planning services.
Other large finance employers in Alabama include Protective Life Corporation, Regions Financial Corporation, hospitals, and universities.