Becoming a Budget Analyst
A budget analyst is only one of many careers in accounting. Budget analysis involves correlation between project goals and budgetary concerns. Paraphrased, a budget analyst helps organize a business's or organization's finances. According to the Bureau of Labor Statistics, one definition includes preparing budget reports and monitoring spending.
<!- mfunc feat_school ->
Featured Programs:
Sponsored School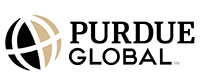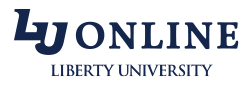 <!- /mfunc feat_school ->
Budget Analyst Education Requirements
Typically, employers require a minimum of a bachelor's degree in accounting, and some require a master's degree in accounting. Developing budgets require very strong analytical, numerical and accounting skills, most degree programs for this career includes statistics and advanced mathematical courses. If public service appeals to you, any bachelor's degree is usually sufficient for an entry-level position in budget analysis for the federal government. State governments, though, often require a baccalaureate degree specifically within an accounting, public administration, business or economics fields. You might successfully substitute verifiable work experience for some or all of the formal education requirements.
Due to the complexity and high standards for accuracy, on-the-job training requirements can extend through a full year of supervised training for entry-level positions before working unsupervised.
If federal government service is your goal, you will probably be required to earn not only your entry-level degree but also the Certified Government Financial Manager credential, given after testing by the Association of Government Accountants. Certification is possible after 24 hours of financial management study, two years of professional experience in financial management for the government and successful completion of a test series. To keep your certification, you must complete 80 hours of continuing education every two years.
Budget Analyst Salary Estimates and Job Outlook
As with virtually any career, salary expectations can increase with education and experience. The last published figures by the Bureau of Labor and Statistics, for budget analysts in 2012, the median annual salary was $68,200. The highest salaries ranged near $101,600 annually. The lowest 10 percent of budget analysts earned less than $44,860 per year.
Positions for this job description within the federal government included the highest percentage at 21 percent. Educational services ranked second with 14 percent of job holders in the field. Manufacturing claimed 10 percent of these careers in accounting. Between federal, state and local governments, public service claimed the highest percentage of budget analysts at 43 percent, an important consideration when evaluating accounting career information.